Poland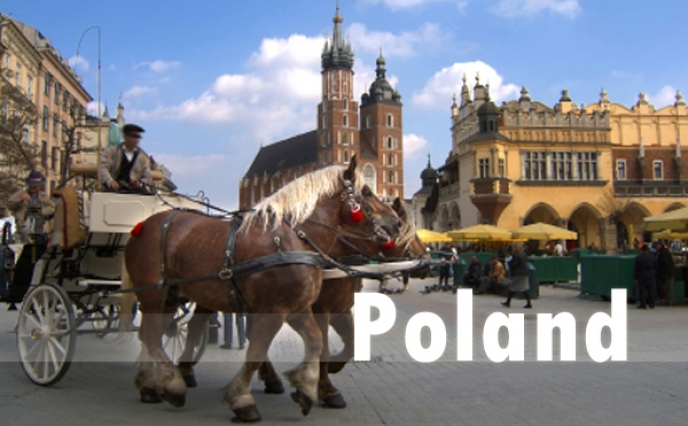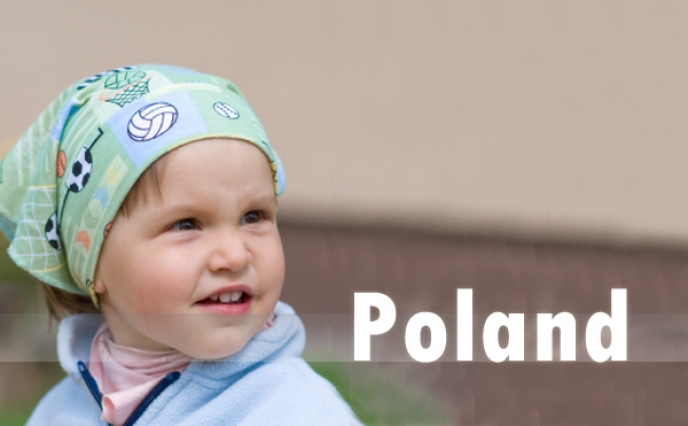 Note: None of the children seen on this page are available for adoption.
Our Poland Adoption Program
CHI has had experience working in Poland since 1997. This is not a pilot program. We are happy to have been able to assist many children from Poland find their forever family in the USA. Our program will be focusing on children with medical needs, older children and sibling groups. These children come from orphanages and foster homes.
We happily accept all qualified families, however, many families come to us with Polish heritage.
Poland is a Hague Treaty program and CHI is a COA/Hague Accredited agency, approved to assist you through the process. If you would like to be considered for the program, a pre-application is available to help us assess your family situation in view of the Polish requirements. Our goal is to make sure this is a good program for you from the beginning.
Adoption Forms and Fees
For more information including our application, agency retainer agreement and financial agreements and statistical information on: the number of adoption placements per year for the prior 3 calendar years, the number of placements that remain intact, the number of families who apply to adopt each year, and the number of waiting children eligible for adoption, click here.
Adoption Process
The steps below give a quick overview of what is required:
Apply to Children's House International Poland Program
Complete home study process with CHI social worker or local Hague approved home study agency
Submit approved home study
Apply for I800A CIS approval
Begin compiling Polish Dossier (file)
Obtain Apostille seals on Dossier Documents (see CHI for direction)
Your home study and CIS approval along with complete dossier must be sent to CHI and we will then send your file to Poland. Once your completed dossier is sent to Poland it can take about one month for translations and then about one month to obtain committee approval. If adopting a waiting child, the referral will come after approval. Referrals can come anytime after that. Waiting children referrals can be immediate; non-waiting children referrals may take about 6 to 18 months or longer depending on the characteristics of the children desired. The shorter end of the referral times most often occur when families are open to older children, large sibling groups or special needs children. There are no young healthy children available for adoption under 3.
Once a family decides to accept a child, the I800 process will be initiated. Families cannot travel until that process has been finished and the family is notified that they may then travel to Poland. If the Center that the family is with requires two trips, then the first trip will happen after I-800 approval and Ministry approval. This trip is to visit the child and only last 3-5 days. The second trip will be the same length (about 45 days). If families are only required to take one trip, then they will be in Poland approximately 6 weeks (about 45 days) total. One parent can return to the US after the court date, which is about 3 weeks in, if the judge allows this. The first three weeks is called the "bonding period" for the children and parents. After court the children are legally yours and the appeal period is for about 3 weeks and then the family can return home.
Please see "travel" for information regarding information on the trips required and details.
Children Available
Children Waiting For Families:
Polish children waiting for forever families are going to be between the ages of 14 months to 15 years old, including both boys and girls. The majority of the children waiting are children with medical needs, sibling groups, or older children. Children may be living in professional foster families or orphanages and are located across the country. Children are available for adoption because of poverty, inability to parent a child with special needs, abandonment or rights having been terminated by the Polish courts.
Children are available for adoption because of poverty, inability to parent a child with special needs, abandonment or rights having been severed by the Polish courts.
Two Programs
Families can decide to adopt a 'waiting child' who CHI is currently advocating for or go the 'traditional route' and submit their dossier to country and wait for the referral of a child. The 'waiting children' are all going to have some sort of special need or medical diagnosis, be a sibling group, or an older child. To view the children we are currently advocating for you can request to be part of our Eastern Europe Adoption Facebook Group. For the traditional route, referral times can take anywhere from 6-18 months but also depends on the parameters of the child or children you are open to.
A referral is accompanied with a medical history and pictures of the child, if available. The family is encouraged to seek professional medical opinions on the referral information of the child. Once a referral is presented to a family, they have 2-3 weeks to make their decision. We will then inform the government in Poland about their decision.
Adoptive Parent Requirements
While your adoption journey may begin today, adoptive parents should understand that adoption is a lifelong commitment. A successful homestudy plays a vital role in helping on your preparation to become adoptive parents. Our trained and caring professionals' respect your confidentiality was we work together to educate and create an accurate portrait of you as future adoptive parents. The home study is an invaluable first step toward parenthood.
Approved Home Study
An approved home study must be completed by a Hague accredited agency that will ensure that all of the Poland requirements for families are met in the home study process. The home study begins with adoptive parent education and a thorough evaluation of your family that will include several background clearances, medical evaluations and financial stability. Your home study is foundation on which USCIS and in country approvals for international adoption are based. They enable adoptive parents to learn, reflect, and prepare for parenting. It involves opening your hearts, minds, and home to a social worker through a series of meetings and gives you the opportunity to ask all the questions you may have as well.
USCIS Immigration Approval
USCIS immigration approval is required for all international adoptions (this includes an FBI fingerprint results). Poland is a Hague Country so the I800A form should be used. This approval allows your newly adopted child to receive a VISA from the US Embassy and enter the US and become a citizen.
Polish Government Requirements:
• Single women are allowed on a case by case basis and with the approval of the local adoption Center in Poland
Parents must be 25 years of age or older
No more than 40 years difference between the child they wish to adopt
Parents must be married at least 5 years prior to adoption (but it will be taken into consideration how long you have been together)
One trip required for both parents for 6 weeks. One parent may return after 3 weeks by the courts permission. One Center requires two trips, the first trip being 3-5 days and the second trip being for the same 6 weeks
I-800A CIS approval
International Home Study approval
A list of other documentation will be provided upon entering the program

*Rules regarding age difference between parents and child, birth order, and length of marriage are general, and are flexible for children with special needs.
Travel Process
If the child(ren) is with the Center that requires two trips then one parent must travel to meet the child(ren) and make an official decision to continue with the adoption. This trip lasts about 3-5 days and you will only be able to visit with your child(ren) for 2 or 3 days. During your travels to Poland you will assisted by our in country representative who will serve as translator and transporter. She will assist families in whatever is needed during your stay!
For the second trip, or only trip with the two other Center's, the Adoptive Parents will travel to the town where the child resides, and will have a meeting at the local Adoption Center. After the meeting the parents will then go directly to the orphanage or foster home to see the child. They will be able to spend the rest of the day with the child, and visit him/her in the orphanage or foster home over the next few days. Sometimes the judge over the case may request a court date at the beginning of the bonding period as well. After the first few days of visitation the child will come into the family's care and the bonding period will begin (usually about 3 weeks). During the bonding period, the Adoptive Parents and child are visited, (usually twice), by a professional appointed by the Judge (this is usually a representative of local adoption center, or a social worker), to evaluate the parent-child contact, and prepare a report for the Judge.
At the court hearing (or second hearing) Adoptive Parents are asked about their final decision regarding the adoption. (Until this time parents have the right to change their decision, and stop adoption procedure). If Parents say "yes" they want to adopt this child, they make the final ruling that you are the legal parents for the child, but it is not official until you have the court decree. After the hearing, the Appeal Period begins (14 or 21 days, depending on judge's decision) and the court decree is used after this. After the court hearing the family may move to Warsaw for the rest of the process.
Our Polish representative will receive the court's final decision and the child's new birth certificate. After the Appeal Period the Adoptive Parents will apply for passport and visa for their Adoptive Child. If both of the Adoptive Parents do not remain in Poland after court, one of the parents may apply for the passport, if they have a Power of Attorney from the spouse who is no longer present. After the passport is obtained, the child will have their medical appointment completed by an Embassy approved doctor. The final step is the Embassy interview to obtain the child's visa. Once all of these steps have been completed families will return home as a new forever family!
Country Facts
information taken from:
http://travel.nationalgeographic.com/travel/countries/poland-facts/
The largest country in central Europe, most of Poland is low-lying, with woods and lakes. Unlike many of its neighbors, Poland has only a minuscule minority population. Poles as a nation are unified by the Polish language and a common religion—Roman Catholicism.
Buffered by the Baltic Sea in the north and the Carpathian Mountains in the south, Poland enjoys no such natural protection to the east and west. Nazi Germany invaded in 1939 and built the Auschwitz concentration camp, where 1.35 million Jews and more than 100,000 others were murdered. After World War II, Joseph Stalin seized a chunk of eastern Poland for the Soviet Union.
Communists took power in 1947 but did not win Poles away from Roman Catholicism. In 1980 soaring prices and tumbling wages spawned Solidarity, the Eastern bloc's first free-trade union. In 1989 Solidarity swept Poland's first free elections in more than 40 years and began moving the U.S.S.R.'s largest, most populous satellite toward democracy and free enterprise. It was the first Eastern European country to overthrow communist rule.
Faced with triple-digit inflation, Poland in 1990 introduced a bold economic reform plan. It developed a market-oriented economy and joined the European Union in 2004. Poland joined NATO in 1999, and it increased its profile on the international stage by joining the U.S.-led military campaign in Iraq. A Polish-led international force, including 2,400 Polish troops, took over responsibility for south-central Iraq in September 2003.
Population:
38,163,000
Capital:
Warsaw; 2,200,000
Area:
312,685 square kilometers (120,728 square miles)
Language:
Polish
Religion:
Roman Catholic
Currency:
Zloty
Life Expectancy:
74
GDP per Capita:
U.S. $9,700
Literacy Percent:
100
More interesting links: