Medical Special Needs Resources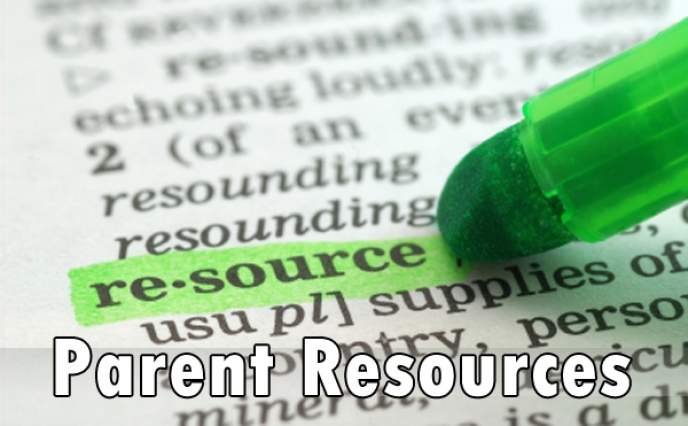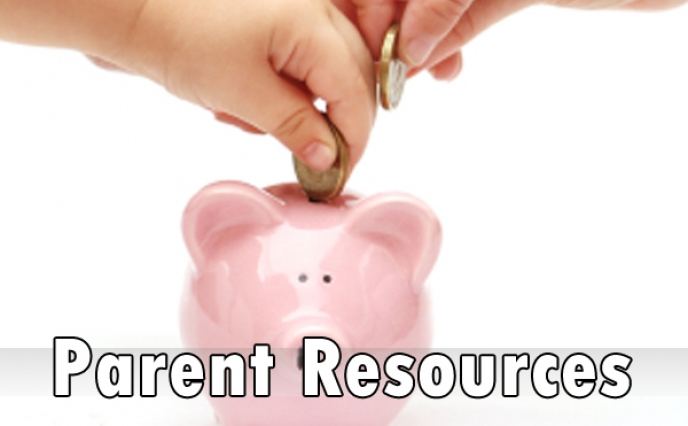 Medical Special Needs Resources
Anemia |
Hemophilia |
Thalassemia
Cleft lip and palate |
Goldenhar Syndrome |
Hemifacial Microsomia |
Microcephaly
Apraxia |
Delayed Language Development |
Down Syndrome (Trisomy 21) |
Anal Atresia/Imperforate Anus |
Cyclic Vomiting Syndrome
Deaf or Hearing Impairment |
Eye and/or Vision Conditions |
Congenital Cataracts |
Exotropia/Esotropia |
Glaucoma
Atrial Septal Defect |
Coarctation of the Aorta |
Congenital Heart Defect (CHD) |
Heart Murmur |
Patent Ductus Arteriosus |
Tetralogy of Fallot |
Transposition of the Great Vessels |
Ventricular Septal Defect
Hepatitis B |
Hepatitis C |
Tuberculosis
Agenesis of the Corpus Callosum |
Arachnoid Cyst |
Cerebral Palsy |
Cortical Dysplasia |
Craniosyntosis |
Hemiparesis/ Hemiplegia |
Hydrocephalus |
Macrocephaly |
Neurofibromatosis |
Schizencephaly |
Spina Bifida |
Sturge Weber |
Seizure Disorder |
Tethered Spinal Cord
Amniotic Banding |
Arthrogryposis |
Congenital Talipes Equinovarus (Club foot) |
Developmental Dysplasia of the Hip |
Ectrodactyly |
Fibular Hemimelia |
Macrodactyly |
Osteogenesis Imperfecta |
Polydactyly |
Radial Club Hand |
Scoliosis |
Syndactyly |
Torticollis
Congenital Myopathy |
Dwarfism |
Hypotonia
Albinism |
Hemangioma |
Ichthyosis |
Nevus |
Teratoma
Ambiguous Genitalia |
Cryptorchidism |
Hypospadias |
Renal Agenesis
Amblyopia |
Congenital Nystagmus |
Blood Conditions
Hemophilia:

Anemia is a condition in which you don't have enough healthy red blood cells to carry adequate oxygen to the body's tissues. Having anemia may make you feel tired and weak..
Resource Links:

Hemophilia is a disease where your blood is incapable of clotting properly causing prolonged bleeding. Hemophilia is a lifelong disorder, but with proper treatment most individuals are able to live a healthy and active life. There is currently no cure for Hemophilia, but doctors use DDAVP to release more clotting factors that stop excessive bleeding. Research is being done to find a gene replacement for individuals with Hemophilia.
Resource Links:
Support Group:
Thalassemia:

Thalassemia is an inherited blood disorder where the body makes abnormal amounts of hemoglobin and fewer red blood cells. If left untreated your child may experience slow growth, heart problems, enlarged spleen, and bone deformities. Treatment varies based on the severity of the condition. Mild cases may require medication or supplements, while more severe cases may require regular blood transfusions.
Resource Links:
Support Group:
Cranio-facial Conditions
Cleft lip and palate:

A Cleft palate is an opening in the roof of the mouth where the two sides of the palate did not fuse together. A child born with this condition often requires surgery, dental care, and speech therapy. This condition is highly treatable and in most cases the child is able to live a healthy and happy life.
Resource Links:
Support group:
Goldenhar Syndrome:

Goldenhar syndrome most often affects the head, face, and spine and the symptoms of this condition vary greatly. Typically, individuals with this condition have characteristics such as underdeveloped facial muscles or cheek bones, small or malformed ear canals, underdeveloped organs, or small and flat jaws. Generally reconstructive surgery is necessary if a child is diagnosed with this condition.
Resource Links:
Support Group:
Hemifacial Microsomia:

Hemifacial Microsomia begins before birth as the child's facial features begin to develop. One side of the child's face develops at a slower rate than the other and the affected side will grow more imbalanced during the pregnancy and continues throughout childhood. The areas of the face that are most commonly affected are the mouth, ear, and jaw areas, but the severity of symptoms vary. The cause of this condition is unknown, but it is thought to be an inherited condition. Reconstructive surgery is the most common and effective treatment.
Resource Links:
Support Group:
Microcephaly:

Microcephaly is a rare genetic condition where an infant's head is significantly smaller than the head size of an average infant of their age. Children with this condition will sometimes be of normal intelligence, but often times they will experience developmental delays, difficulties with coordination, seizures, mental retardation, and hyper activity. There is generally no other treatment except for Craniosynostosis, and in most cases treatment is focused on managing your child's condition.
Resource Links:
Support Group:
Developmental Conditions
Apraxia:

Apraxia is a motor speech disorder that often becomes apparent as a child begins to talk. A child with this disorder will have trouble planning and programming speech movements. The causes of Apraxia are not completely understood, but research suggests that environmental factors such as exposure to toxins and pollutants before or after birth, and neurological damage caused by infection or illness could result in Apraxia.
Resource Links:
Support Group:
Delayed Language Development:

A language delay is when your child is developing their language properly, but at a slower rate than other children. Identifying speech problems early on is the most important thing a parent can do for their child. Treatment can begin before the child is speaking, and it should be individualized and age appropriate for your child.
Resource Links:
Support group:
Developmental Delay:
Developmental delay is when your child doesn't reach their age appropriate milestones in gross or fine motor skills, social skills, thinking and/or reasoning skills. There are many different causes for developmental delays and some can be reversed if caught soon enough. Parents can access support for their child with a developmental delay in many places, such as their local school system or pediatrician. Developmental delays range in severity and often times improve with an individualized treatment plan.
Resource Links:
Support Group:
Down Syndrome (Trisomy 21)
Trisomy 21, better known as Down Syndrome, is an abnormality of the 21st chromosome, there are three copies rather than two. Those with down syndrome may be more likely to have issues with congenital heart disease, gastrointestinal abnormalities, endocrine disorders, epilepsy, musculoskeletal issues that can affect motor abilities, hearing loss, speech and language-, sleep- , and feeding disorders, learning disabilities, intellectual disabilities, and autism.
Resource Links:
Support Group:
Digestive Conditions
Anal Atresia/Imperforate Anus:

Anal Atresia is a birth defect that affects the anus of an infant. It refers to the condition where the anus is abnormally constricted, dilated, or when a fistula present empties the colon into the bladder. Most of these defects can be successfully treated with surgery, and children often make a full recovery.
Resource links:
Support Group:
Cyclic Vomiting Syndrome:

Cyclic Vomiting Syndrome is characterized by episodes of severe vomiting. These episodes can last from an hour to a few days. Each episode last roughly around the same time length as episodes in the past. Common triggers of these episodes can be related to intense feelings of stress or anxiety, excitement, infections, or allergies. Generally symptoms improve once the triggers are discovered and when the child is able to better control their response to them. Medication is also available and has proven to reduce the intensity of the episodes.
Resource Links:
Support group:
Ear and/or Hearing Conditions
Deaf or Hearing Impairment:

Deafness or hearing loss can be described as a complete or partial inability to hear. There are many different causes for this condition. Individuals who are deaf or hard of hearing are able to live normal and healthy lives. Children may require alternative educational programs, but their physical and intellectual development is not affected by this condition.
Resource Links:
Support group:
Eye and/or Vision Conditions
Congenital Anophthalmia:
Congenital Anophthalmia is condition present at birth where the globe and ocular tissue are missing from the eye orbit. As the child grows and facial bones and orbits develop, an Ocularist can make prosthetic eyes. Prosthetics will not help the child see, but it will allow the child's face to grow and develop.
Resource Links:
Congenital Cataracts:

Congenital Cataracts refers to lens opacity (cloudiness) which is present at birth. A cataract present at birth can cause the immature visual system to be deprived from stimulation that is needed for normal development. Some Congenital Cataracts are not severe enough to require surgery, while others are. If surgery is required lens implants are becoming more popular and successful.
Resource Links:
Support group:
Exotropia/Esotropia:

Exotropia is a condition where your child's eyes are misaligned and the eyes point outward. Esotropia is a similar condition, but the eyes point inward. Some common treatments are glasses, patching therapy, exercises, and sometimes surgery.
Resource Links:
Support Group:
Glaucoma:

Glaucoma causes damage to the eye's optic nerve and progresses over time if not treated. A buildup of pressure called intraocular pressure in the eye is often the cause of this condition, and can result in vision loss. There is currently no cure for Glaucoma, but the condition can be managed and controlled with prescription eye drops or surgery.
Resource Links:
Support Group:
Heart Conditions
Atrial Septal Defect:

Atrial Septal Defect is a congenital heart condition that enables blood flow between both compartments of the heart. It occurs during fetal development and is present at birth. Depending on severity of the Atrial Septal Defect, treatment options vary. If the child is given treatment the outcome has high success rates.
Resource Links:
Support Group:
Coarctation of the Aorta:

Coarctation of the Aorta is a narrowing of the aorta which forces the heart to pump harder to push blood through the aorta, and often affects the body's circulation. It is a congenital defect meaning the condition was present at birth. Symptoms of the condition vary, but surgery is often recommended by physicians and the outcome is generally very successful.
Resource Links:
Support group:
Congenital Heart Defect (CHD):

A congenital heart defect means that a child is born with an abnormal y-structured heart which may have missing parts or vessels, holes in the chambers, or narrow valves. Not all children with congenital heart defects will require surgery, and some may just need to do regular check-ups with a doctor and be carefully observed.
Resource Links:
Support Group:
Heart Murmur:

A heart murmur is an abnormal sounding heartbeat. Most of the time this is normal and safe (an innocent heart murmur), but heart murmurs caused by congenital heart defects or heart valve problems (abnormal heart murmur) can have symptoms, depending on their cause.
Resource Links:
Support Group:
Patent Ductus Arteriosus:

Patent ductus arteriosus (PDA) is a heart condition where blood flow between the two major arteries connected to the heart is abnormal. Sometimes the PDA will shrink and go away, but in some cases a child may need treatment to close their PDAs. After treatment, most children will go on to live a healthy life.
Resource Links:
Support group:
Tetralogy of Fallot:

Tetralogy of Fallot is a condition in which four defects are present at birth which affect the structure of the heart and the blood flow. It is a condition that is treated surgically. Generally the results after surgery are good, but regular visits to the doctor will be necessary. Your child may need medication, a heart catheterization, or additional surgeries.
Resource Links:
Support group:
Transposition of the Great Vessels:

Transposition of the Great Vessels is a heart defect where the two major vessels that carry the blood away from the heart (aorta and pulmonary artery) are switched. It is a condition where there is a decreased amount of oxygen in the blood that is being pumped to the rest of the body. It is commonly treated with medication, a balloon atrial septostomy, or an arterial switch procedure. The symptoms should improve after treatment, and your child should go on to live a healthy and happy life.
Resource Links:
Supfclport group:
Ventricular Septal Defect:

A Ventricular Septal Defect is a congenital defect where there is an opening in the lower chamber of the heart allowing oxygen rich and oxygen poor blood to mix. If the opening is small it will often times close on its own. If the opening is larger, your child may need surgery to close the opening as soon as possible.
Resource links:
Support Group:
Infectious Diseases
Hepatitis B:

Hepatitis B is an infection caused by a Hepititis virus. that can cause liver disease or inflammation of the liver which can result in the organs not work properly. A person can get Hepatitis B through contact with an infected person's blood, or other bodily fluids. A blood test can determine if a person has the disease and it is not normally treated unless the disease becomes chronic. If treated, medications that will slow or stop the virus from causing damage to the liver are commonly used.
Resource Links:
Support Group:
Hepatitis C:

Hepatitis C is a virus that attacks the liver leading to inflammation. In most cases there are no symptoms that appear, and it is generally the most common type of Hepatitis. It is passed through contact with contaminated blood or bodily fluids usually through childbirth, sharing of needles, and sexual contact. There is no vaccine to prevent Hepatitis C, but treatment is available depending on the severity of the condition.
Resource Links:
Support Groups:
Tuberculosis:

Tuberculosis is a contagious bacterial infection that mainly affects a person's lungs. A small percentage of people exposed to the bacteria will have the active disease, and with medical attention Tuberculosis can be treated. If it is left untreated the infection can be fatal.
Resource Links:
Support Group:
Central Nervous System
Agenesis of the Corpus Callosum:

Agenesis of the Corpus Callosum is a birth defect developing in the early prenatal period where the structure that connects both hemispheres of the brain is partially or fully incomplete. The effects of this disorder range from mild to severe, and treatment generally involves management of symptoms.
Resource Links:
Support Group:
Agenesis Corpus Callosum Group
Arachnoid Cyst:

Arachnoid Cysts are fluid filled sacs located between the brain or spinal cord and the arachnoid membrane. The location and size of the cyst determine the symptoms and treatments that may be needed. Most symptoms include nausea, headaches, seizures, vertigo, and difficulties with balance. In most cases symptoms resolve with treatment.
Resource Links:
Support Group:
Cerebral Palsy:

Cerebral Palsy is caused by an abnormality in brain development and in most cases the cause of Cerebral Palsy is unknown. It is a term that describes range of physical disabilities such as irregular body movement, posture, and balance that are the result of damage to the brain. It is thought to generally occur during a baby's development in the womb, but in some cases it is cause by damage to the brain after birth. It is a non-progressive condition, meaning the brain damage won't worsen overtime.
Resource Links:
Support Group:
Cortical Dysplasia

Cortical Dysplasia is a common cause of epilepsy, and occurs when the top portion of one's brain hasn't formed correctly. This condition causes seizures.
Resource Links:
Support Group:

Craniosyntosis


When babies are born, the bone plates that form the skull are not fused together, so they can fit through the birth canal. These plates are supposed to merge into one as the child grows. With craniosyntosis, one or more of these plates have fused together before birth. It is possible that, depending on how many sutures close early, the skull will not allow room for the growing brain, which may cause brain damage. Craniosyntosis is almost always fixed with surgery, and children are able to grow up normally!
Resource Links:

Support Group:

Hemiparesis/ Hemiplegia:


Hemiplegia is a type of Cerebral Palsy that is a result from the part of the brain that controls muscle movements being damaged. It is not a progressive condition. Hemiparesis means a weakness on one side of the body. It is not a full paralysis and the severity of the condition varies. Similar therapies used for Hemiplegia are also useful for Hemiparesis. Although there is not a cure for this disorder, there are many therapies available that can help better manage the condition.

Resource Links:

Support Group:

Hydrocephalus:


Hydrocephalus is characterized by a build-up of fluid in the brain. The excess fluid build-up can cause a baby's head to swell. If left untreated, this condition can lead to serious brain damage, a loss of physical abilities, and in some cases death. It is a condition most commonly found in infants and older adults, although it can occur at any age. If it is present at birth often times it is the result of conditions similar to Spina Bifida. Treatment depends on the age of the child or individual. Shunting has been an effective and widely used procedure to treat Hydrocephalus. Another treatment that is becoming increasingly popular is called a Ventriculostomy where a hole is made in the bottom of the third ventricle to allow fluid to drain and exit from the brain.

Resource Links:

Support group:

Macrocephaly:


Macrocephaly is a relatively rare condition where a child's head is larger than average. The most common causes of this condition are an enlarged brain, hydrocephalus, or CSF. There is no cure for Macrocephaly. Treatment is usually aimed at managing the current state of the condition and its symptoms.

Resource Links:

Support group:>

Neurofibromatosis:


Neurofibromatosis is a genetic disorder of the nervous system affecting how nerves form and grow. It causes tumors to grow on the nerves which generally are benign, but in some cases cancerous. These can sometimes cause other abnormalities such as skin variations or bone disfigurements. Surgery is the most common treatment for removing the tumors, but radiation and chemotherapy are also used to control, reduce, or remove the tumors.

Resource Links:

Support group:

Schizencephaly:


Schizencephaly is characterized by abnormal slits or clefts in the cerebral hemispheres of the brain. If both hemispheres are affected, your child may experience developmental delays, delays in speech and language skills, seizures, and problems with brain-spinal cord communication. When only one hemisphere has clefts, there are often seizures, paralyzation on one side of the body, and average to near-average intelligence levels. Physical therapy and medication are often used to prevent seizures.

Resource Links:

Support group:

Spina Bifida:


Spina Bifida occurs when a baby is in the womb and their spinal column does not close together fully. The cause is still unknown, but researchers believe some genetic and environmental factors may have a part in developing this condition. Mental and social problems can occur from having Spina Bifida. Also, children may have problems with movement and balance. Treatment depends on the severity of the defect. In mild cases, the child will not need treatment, but in more severe cases the child may need surgery.

Resource Links:

Support Group:

Love Without Boundaries Spotlight:

Sturge Weber:


Sturge Weber syndrome is a condition that is present at birth. It affects the skin, the neurological system, and can sometimes affect the eyes. A birth mark is usually present around the eyes and facial area of the child which is caused by an abnormal development of blood vessels on the skin. In some cases your child may have seizures or may have a developmental delay due to this condition.

Resource Links:

Support Group:

Seizure Disorder:


Seizures occur when the electrical system of the brain glitches. Instead of controlling the release of energy, the brain cells continue to fire. Seizures are the result of abnormal brain function. Physicians may prescribe medication or recommend surgery if the cause of the seizure is known.

Resources links:

Support group:

Tethered Spinal Cord:


A tethered spinal cord is when the spinal cord is attached to tissues around the spine, and the spinal cord cannot move easily within the spinal canal resulting in nerve damage. This condition is highly treatable with surgical care, but if the condition is left untreated your child will experience serious impairments in their physical development.

Resource Links:

Support group:

Orthopedic Conditions

Amniotic Banding:


Amniotic Band Syndrome occurs during fetal development. It is caused when part or parts of the body are surrounded and trapped by fibrous tissue. This condition could cause a permanent ring or indentation around a baby's leg or arm, and in extreme cases the amputation of a limb may be necessary.

Resource Links:

Support Group:

Arthrogryposis:


Arthrogryposis is term used to describe different conditions that can be characterized by stiff joints and abnormally developed muscles. It is not thought to be a hereditary or genetic condition. Treatment may include physical or occupational therapy, surgery, or splints. This is a non-progressive condition meaning symptoms will not worsen with age.

Resource Links:

Support group:

Congenital Talipes Equinovarus (Club foot):


Congenital Talipes Equinovarus, also known as club foot, is a condition where one or more of the feet are turned inward/ towards the body. It is an easily treatable condition if taken care of at a young age. Extensive surgery is rarely necessary.

Resource Links:

Support group:

Developmental Dysplasia of the Hip:


Hip Dysplasia can occur before, during, or after birth. It is a condition where the hip socket is shallow and the ball of the leg bone either partially or completely slips in and out of the hip socket. The goal of treatment is to put the ball of the long leg bone back into the hip socket so the hip can develop normally as the child grows. There are both surgical and non-surgical techniques to fix or improve this condition. Treatment must begin as soon as possible to ensure the best outcome for your child.

Resource Links:

Support Group:

Ectrodactyly:


Ectrodactyly is also known as split or cleft hand syndrome. The toes or hands often appear to be a claw like shape. It typically involves the absence of three digits, but appears in different variations. Treatment depends on the severity of this condition.

Resource Links:

Support Group:

Fibular Hemimelia:


Fibular Hemimelia is a rare condition characterized by complete or partial absence of the Fibula bone. Leg lengthening or reconstruction of the foot are two common treatments for this condition. This is generally not a life threatening disorder, but without treatment it can be a debilitating condition.

Resource links:

Support group:

Macrodactyly:


Macrodactyly is rare condition where a child is born with toes or fingers that are abnormally large. In most cases, surgery will be required to correct this condition. Types of surgery that may be needed are soft tissue debulking, shortening procedures, or ray resection. Surgery will improve the physical appearance and function of the limbs, but it is unlikely their digits will appear or move as well as their unaffected digits.

Resource Links:

Support Group:

Osteogenesis Imperfecta:


Osteogenesis Imperfecta is a condition where a person's bones break easily. It can cause weak muscles, brittle teeth, a curved spine, hearing loss, and fatigue. Treatments focus on reducing fractures and breaks while maximizing mobility. Often time's children will partake in physical therapy; they will need casts and splints, leg braces, and orthopedic surgery. In most cases where the condition is less severe life expectancy is not affected, but with more severe cases life expectancy may be reduced.

Resource Links:

Support Group:

Polydactyly:


Polydactyly is a condition where a person has extra digits on their hands or their feet. Sometimes the extra digits form normally and are fully functional, while other times the digits do not form normally and must be removed. After surgery most patients make a full recovery and the patients other fingers or toes are not affected.

Resource Links:

Support group:

Radial Club Hand:


A radial club hand is characterized by wrists being bent inward towards the thumb. Often time the wrist will have little to no movement. In mild cases, as your child grows he/she will only need physical therapy and maybe splints to maintain strength and movement. In more severe cases, surgery may be necessary.

Resource links:

Support group:

Scoliosis:


Scoliosis is a curvature of the spine that most often occurs after a growth spurt before puberty. The majority of Scoliosis cases are mild, but spine deformities can occur. With mild cases treatment is not necessary. Some cases that are more severe will require the child to wear a brace, or possible surgery may be needed.

Resource links:

Support groups:

Syndactyly:


Syndactyly is a congenital malformation of the limbs, and it refers to the fingers being webbed at birth. When the soft tissue fails to separate, it is considered a less serious condition than when the bones fail to separate. Surgery is generally needed to separate the joined or webbed fingers. A parent can expect generally good results from surgery, but the fingers rarely appear perfect after the operation.

Resource Links:

Support group:

Torticollis:


Torticollis means twisted neck. It is a relatively common condition that typically does not cause your child pain, and in most cases can be improved with stretching and positioning exercises.

Resource Links:

Support group:

Skeletomuscular Conditions

Congenital Myopathy:


Congenital Myopathy is a termed used to describe any muscle disorder present at birth. Myopathies are all similar in the fact that they cause muscle weakness and low muscle tone. Infants may have trouble breathing, eating, and their physical development will be behind the average developmental stages of children their age.

Resource Links:

Dwarfism:


Dwarfism can be defined as a short stature that is the result of a genetic or medical condition that results in a person's adult height being 4'10 or less. On average Dwarfism doesn't affect a person intellectual ability and they generally live a normal length life span.

Resource Links:

Support Groups:

Hypotonia:


Hypotonia is a term used to describe a decreased muscle tone. Damage to the brain, spinal cord, nerves, or muscles can cause Hypotonia. Symptoms include problems with mobility, posture, poor reflexes, breathing, and speech. Common treatment includes physical therapy, occupational therapy, and speech therapy. Although it can be a lifelong condition, improvements in muscle tone can occur.

Resource Links:

Support group:

Skin Conditions

Albinism:


Albinism is a congenital disorder where there is partial to complete lack of pigment in the skin, hair and eyes. The most common problems individuals with Albinism face are related to their vision and protecting their skin from sun damage.

Resource Links:

Support Group:

Hemangioma:


Hemangioma is a bright red patch that looks like a birth mark present on the skin after birth. The Patch is a nodule or group of extra blood vessels that will grow during the first year of the child's life but recede as they age. In most cases Hemangioma's don't need treatment, but common types of treatments include laser therapy, or special lotions and ointments.

Resource Links:

Support group:

Ichthyosis:


Icthyosis is a genetic skin disorder characterized by dry, flakey, and scaling skin that can either be thick or very thin. Other problems that may result from this disorder could be psychological problems due to skin looking unlike others, chronic blistering, and dehydration. There is no current cure for Ichthyosis, but researchers have found ways to make this condition manageable.

Resource Links:

Support group:

Nevus:


Similar to a mole or small growth on your skin, Nevus is a growth that can appear on any part of the body and is present at birth. In almost all cases Nevus causes no physical symptoms, but Nevus makes an individual more susceptible to developing Melanoma. It is suggested to watch the growth closely for any changes to the Nevi, and make consistent follow up appointments with your medical provider. Some Nevi can be surgically removed, but would be done for aesthetic purposes because it does not reduce the risk of Melanoma.

Resource Links:

Support Group:

Teratoma:


A Teratoma is a congenital tumor present at birth. In most cases these tumors are not cancerous and do not spread. The cause is still unknown, but they are often associated with defects affecting the central nervous system. Treatment varies depending on the type of Teratoma, but surgery, radiation, and chemotherapy are common types of treatments used to remove the Teratoma and keep it from spreading.

Resource Links:

Support Group:

Urogenital Conditions

Ambiguous Genitalia:


Ambiguous Genitalia is a birth defect where the outer genitals do not have the typical appearance of either male or female genitalia. The genitals could show both male and female characteristics or the genitals may not be well formed. Depending on the severity of the condition, treatment options include hormone medication and/or surgery.

Resource Links:

Support Group:

Cryptorchidism


Cryptorchidism is when one or both testicles do not descend by birth. The testicles often descend on their own during the child's first year, but otherwise surgery or hormone therapy can help. If the cryptorchidism is not resolved, infertility can occur.

Resource Links:

Hypospadias:


Hypospadias is a condition where the opening of the urethra is on the bottom side of the penis instead of being located at the tip of the penis. It is a common condition and shouldn't interfere with caring for your child. In most cases the child will need surgery to correct the birth defect between the ages of 3-18 months of age.

Resource Links:

Support Group:

Renal Agenesis:


Renal Agenesis is the absence of one or both kidneys. Most often children with this condition live normal, healthy, and happy lives. Although, they are more susceptible to kidney infections, kidney stones, kidney failure, and hypertension.

Resource Links:

Support group:

Visual Impairments

Amblyopia


Amblyopia is a condition in which one eye is blurry, and the brain only processes the normal eye. This causes the affected eye to keep from developing sight, as the brain begins to rely on the normal eye sight instead. A common treatment is to cover the good eye, and allow the blurry one to develop. This "teaches" the brain to process the eye sight. Eye drops that impair the good eye's vision are also an available method of treatment.

Resource Links:

Support groups: