International Adoption Overview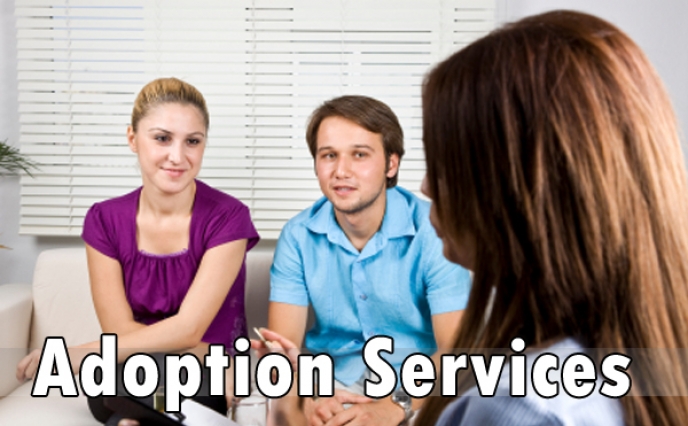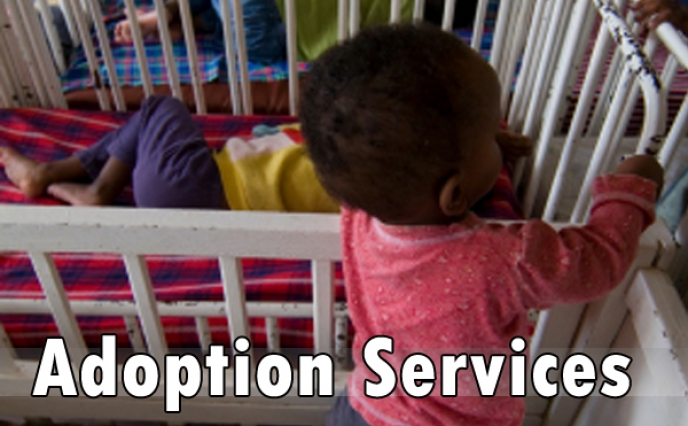 International Adoption Overview
International adoption is much more involved than just the dream of parenting. The journey consists of paperwork, long waits because you are not in charge of the adoption process. You will need an experienced agency that will walk you through each step of the process, during every bump in the road and help guide you through the process. The process looks like this:
Choose your Country and Submit your Application
After you've chosen your country; fill out your application and submit agency retainer, financial agreement, letter of understanding and family service plan. You may also be asked to submit other agency/country specific documents.
Home Study
Prospective adoptive parents must first be approved by a social worker who is licensed to conduct adoption home studies in your state with a Hague Accredited agency. The social worker should have experience in writing an international home study as the requirements for an international home study are different than a domestic home study. If your home study is not being done by a CHI social worker please consult your case manager at Children's House International with assistance finding a qualified social worker in your state. The social worker will gather documents from you, interview you, come into your home once or twice, and provide parent education and support concerning your adoption. An approved home study is required by every country and indicates you can provide a stable home environment for the child.
Gather Documents
Gather and authenticate/apostille documents required for your Dossier, Home Study & United States Citizenship and Immigration Services (USCIS). Be sure passports for all family members traveling out of the state are current.
I-600a or 1800a, "Application for Advance Processing of Orphan Petition".
Once your home study is complete you will need to submit your USCIS application with your home study and supporting documents right away. This begins the immigration approval process regarding your ability to provide a proper home environment and your suitability as a parent.
Report to USCIS for fingerprinting
You will be notified by USCIS as to when and where your appointment will take place.
171/I797H Letter
This is your official approval that allows your child to enter the U.S. A form letter from the USCIS stating that they have processed and approved your Application to Advance Process Orphan Approval (I-600A or I800a form) and that they have cabled the US Embassy abroad as indicated on your I-600A/I-800A. Their decision to approve is based primarily on FBI fingerprint clearances and home study.
Dossier
Submit all necessary documents (Dossier) to country
Referral
The sending country will send information about a specific child to Children's House International. Our Social Services Supervisor will forward this information to you so that you can decide if the child is right for your family. This is called a referral. A referral usually consists of the name and birth date of the child, a photo, and all medical/social information available from the sending country (Article 16). The quantity/quality of information varies from just a few vital statistics to a full battery of laboratory test results. Sometimes a video of the child is provided in addition to the photo and medical information. Children's House International strongly suggests that you seek an international adoption physician to review the medical information and answer as many of your questions as possible. The prospective parents have two weeks after a referral is made to decide whether to accept or decline the referral.
I-600 or I800, USCIS form, "Petition to Classify Orphan as an Immediate Relative"
This form is required for all international adoptions. It is utilized by the US Embassy/USCIS when you are in country/going through the exit process/interview after your completed court hearing. The form is very similar to the advanced processing form most people initially submit; with the exception that it is that it states you have now identified your child. This form is used by the USCIS to determine whether the child the prospective parent(s) wants to adopt, meets the USCIS definition of an "orphan."
I-864: USCIS form, Affidavit of Support
A statement verifying that you have sufficient financial means to provide for a child.
Power of Attorney
On occasion a Power of Attorney is used to allow someone in your child's country to represent you at your child's adoption hearing/court date.
Court Hearing / Court Date (possible travel)
A court hearing is a hearing within your child's country in which your documents and case requesting adoption of a specific child are reviewed and approved. Countries have various requirements regarding requirements for one or both parents to attend the hearing, acceptability of Power of Attorney representation, and waiting periods in which the outcome of the hearing may be contested or before documents will be signed.
Travel
Travel to your child's country of origin and bring them home (if you have appointed a POW they will do this).
Begin Exit Process
The process/paperwork required for a child who has been adopted and now needs travel and immigration documents from the sending country and the US Embassy before leaving the country (passport) and entering the US (immigrant visa).
Your child will be issued a passport before exiting the foreign country, allowing him or her to begin the exit process at the US Embassy and subsequently leave the country/enter the United States. Your child's passport will be issued by his/her native country.
"I-604 Orphan Investigation. As a part of the immigrant visa application/exit process the child will be examined by a US-approved foreign physician to the purpose is: (1) to verify the orphan status of the child and (2) to ensure that the child does have medical condition the adoptive parents don't know about.
In order to enter the US, your child will require an immigrant visa. This may be a piece of paper or a stamp in the child's passport by the Embassy. Prior to issuing an immigrant visa for your child, a Department of State Consular Officer must conduct the I-604 Orphan Investigation.
Child comes home/Port of Entry
Your child will enter the US on one of two types of Immigrant Visas:
R-3/IH-3: the child was adopted overseas and (1) the adoptive parent (if single parent) or both parents (if married couple) saw/observed the child prior to the adoption and (2) the foreign adoption grants both adoptive parents and child the same rights, responsibilities, & privileges as would an adoption in the US. Children issued IR-3/IH-3 immigrant visas do not require re-adoption in the US under federal laws.
IR-4/IH-4: the child is coming to the United States for adoption. An IR-4/IH-4 is issued to a child when (1) the foreign country's laws only permit the adoptive parents to obtain guardianship of the child rather than to fully adopt the child in that country and/or (2) the prospective adoptive parent(s) did not see/observe the child prior to the foreign adoption. Children issued IR-4/IH-4 immigrant visas must be adopted or readopted after they enter the US.
Re-adoption is recommended
The foreign birth certificate of your child is legal and binding within the US. Re-adoption is strongly recommended and will result in a birth certificate (or delayed registration of birth) from the child's state of residence. Re-adoption will take place in the jurisdiction of the county court in which you live and may prevent problems getting copies of birth certificates later. A legal name change can also be filed at that time if desired. Contact county probate court to start, fill out required paperwork. They will schedule a hearing. After the re-adoption hearing, you may have to request yourself that the state issued birth certificate be sent to you.
Permanent US Citizenship Arrives or Green Card (also called Permanent Resident Card)
Your child will enter the US on one of two types of immigrant visas. If both parents have seen the child prior to the adoption, an automatic citizenship will be mailed to your home. If your child DID NOT enter the US with this visa status then you will receive a Green Card.
N-643
Application for Certificate of Citizenship on Behalf of an Adopted Child or obtain US Passport for your child if you want documentation regarding your child's US citizenship.
Report to USCIS for Citizenship Interview
If your child did not automatically receive US citizenship the USCIS will send you a letter telling you when and where to report (USCIS sub-office), and what documents you need to bring. You'll need your child's Green Card. They'll destroy it upon granting citizenship to your child. The certificate can be presented the same day as your child's interview.
Apply for a Social Security number for your child
This can be done when you are applying for your DS-230 and arrive automatically, if it does not please see your local Social Security Office for filing.
Post Adoption Reports
Periodic reports will be due to Children's House International and must be completed by a social worker. These reports monitor your child's adjustment in the home, their medical and social wellbeing, and their transition in general into your family. These reports are required after the completion of an international adoption. The number of visits of post-placement supervision/reporting varies from state to state and country to country.
CELEBRATE EVERY DAY OF YOUR LIVES.
YOU'RE NOW PART OF A MIRACLE…
AND IT'S CALLED INTERNATIONAL ADOPTION!