India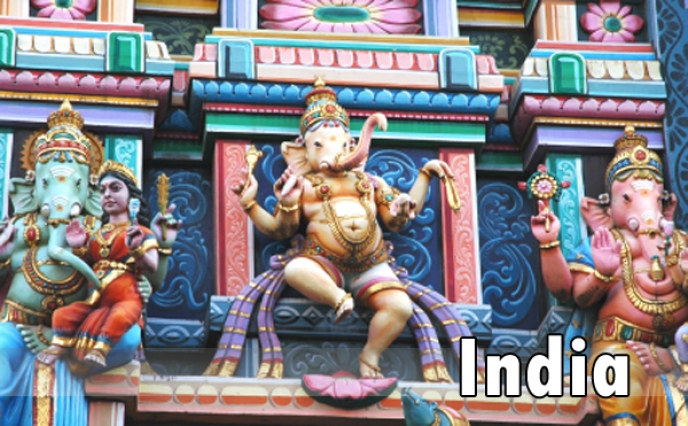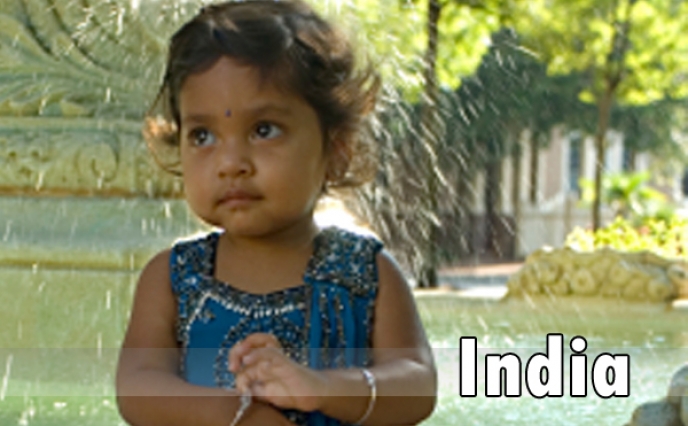 Note: None of the children seen on this page are available for adoption.
India is currently open to families seeking to adopt children over the age of 5 or younger children with special needs or health conditions!
Our India Adoption Program
Namaste. Children's House International, licensed since 1975, began in India that same year. Children's House has been placing children from all over the world in loving homes ever since. The Central Adoption Resource Authority of India (CARA) recognizes Children's House as an Authorized Foreign Adoption Agency to place Indian orphans in adoptive homes. Or International Specialist has been leading our India program for the last 17 years and has two beautiful children adopted from India. We work closely with CARA in order to provide the best service possible to our adoptive families.
Adoption Forms and Fees
For more information, including our application, agency retainer and financial agreement, and statistical information on: the number of adoption placements per year for the prior 3 calendar years, the number of placements that remain intact, the number of families who apply to adopt each year, and the number of waiting children eligible for adoption,
click here.
NEWS
This is an update to our notice dated November 30, 2012, announcing a temporary suspension on the acceptance of new intercountry adoption applications by the Central Adoption Resource Authority (CARA) and our notice dated March 28, 2013, announcing the partial lifting of the suspension for children classified by CARA as special needs.
CARA informed the U.S. Central Authority that effective February 3, 2014, Indian passport holders may register to adopt Indian children not classified as special needs (see CARA's January 1, 2014, announcement). CARA will accept online registration from Enlisted Foreign Adoption Agencies (EFAAs) on behalf of non-resident Indians (NRIs) for this expanded group of eligible children. CARA will accept 50 registrations from Indian passport holders per month worldwide for non-special needs children on a first-come, first-served basis. At this time, CARA is not considering online registration for prospective adoptive parents of Indian origin who hold Overseas Citizen of India (OCI) or Person of Indian Origin (PIO) cards. There is no limitation on the number of registrations for children with special needs.
If you have any questions, please contact us by phone at 1-888-407-4747 or e-mail us at: adoptionUSCA@state.gov.
This Adoption Notice is a follow up to the Notice of November 30, 2012.
The Central Adoption Resource Authority (CARA) informed us that it is accepting new applications for intercountry adoptions from prospective adoptive parents in foreign countries, including the United States, seeking to adopt children habitually resident in India. CARA will accept applications for children that CARA classifies as having special needs, e.g., children with a physical or mental disability, children older than five years of age, and children with twin siblings. For more information, please see CARA's website.
CARA indicates it may be another two to three months before it can resume accepting adoption applications for children who are habitually resident in India, but are not classified as having special needs.
CARA will continue to process applications registered prior to December 1, 2012. We will provide an update when CARA begins accepting new applications for children habitually resident in India who are not classified as having special needs.
If you have any questions, please contact us by phone at 1-888-407-4747 or e-mail us at: adoptionUSCA@state.gov.
Please review the other alerts and notices posted by the U.S. Department of State HERE
Adoption Process
The NRI/OCI Program for Families with Indian Heritage. If you or your spouse are an NRI or OCI, then after your home study is uploaded to the Central System, you will be matched with an orphanage. The orphanage will issue a referral when a suitable child is available. As a family of Indian Heritage, you qualify to adopt a younger child that may not have any known health issues or special needs, or only minor and/or correctable special needs. Even though you qualify to adopt a younger child, there may be no younger children available. You must be open to a child of either gender up to 4 years old, with some degree of special needs. The child you adopt from India must be the youngest in your family. NRI/OCI families are given some priority in selecting which state within India their future child resides. You may visit this website for information on obtaining OCI status: http://www.indianembassy.org/pages.php?id=20. The United States requires that at least one parent be a US citizen in order to adopt and have your child immigrate to the United States. Unfortunately, status as a permanent resident does not qualify.
The Older/Special Needs Program for Families without Indian Heritage. Families that are not NRI/OCI qualify to adopt waiting special needs children from India. These children, of all ages, are placed on the CARINGS system. They have special needs ranging from minor and correctible to severe. There are also relatively healthy children that are older listed on the CARINGS system. To adopt an older child that may not have any known health issues or special needs, you must be approved for and open to a child of either gender over the age of 5 up to age 8 or older. To adopt a younger child with special needs, you must be approved for and open to a child from 1 – 5 years old, and the special needs you are able to accept must be outlined in your home study. The child you adopt from India must be the youngest in your family.
We have had families with more than two or three children currently in the home refused the ability to adopt from India. CARA also requires your adopted child be the youngest child in the home.
Upon receipt of your application, your case manager will coordinate your home study with your social worker. If you live in a state other than Washington, Utah or Florida, you will be sent a list of HAGUE accredited home study agencies with whom we have a professional agreement to select from. During your home study process, you will complete the required adoption education courses, file for USCIS (I-800A) approval, file for your OCI status, and compile your dossier. Once you have received USCIS approval, your home study will be uploaded to the CARA, Carings web site.
CARA will review your home study and, when accepted, we will be able to match you with an available waiting child with special needs. It may take several months before a child matching your criteria is available for matching. CHI will forward your dossier to the Orphanage and the child referral will be issued. The Orphanage will send a report on the child's medical and social history to Children's House. This is called an Article 16 Report. You have at least two weeks to accept the match. Children's House encourages you to send the information on the child to an international medical adoption specialist for review. A complete list of resources will be provided to you during your home study process.
You will then file an I-800 with USCIS. USCIS issues provisional approval to you and an Article 5 letter is sent to CARA. At the same time the RIPA will submit your case for ARC/SARA approval. Once these two approvals are in hand, the RIPA submits the complete file to CARA for the NOC. CARA grants the NOC and sends it to the orphanage. Your file is then submitted to Court and the Court will award a final adoption of the child to you. An email outlining this process in detail will be sent to you. Children's House will oversee each detail of this process. At this time some states of India will require prospective parents to appear in court. Other states will not require a court appearance and the prospective parent will only travel to pick up their child after the adoption is final.
Embassy Appointment
When the time comes, you will travel to India to bring your child home. During this trip, you child will be examined by a physician and will go to the US Embassy where you will obtain your child's visa to enter the United States. Once you are back home, you will complete the required post placement reports and readopt in your State of residence.
Children Available
There are many boys and girls with a variety of special needs available for adoption.
There are non-special needs children over the age of 5.
India gives preference to families with Indian heritage, but non-Indian families may also adopt.
Children's House International does not accept applications from families wishing to adopt only healthy young children.
"I had been working with another agency to get information on a little girl in India. They weren't responding very quickly so I started looking again at Rainbow Kids and had to email CHI to get their password to look at the children's files. Nina literally emailed me back within ten minutes of my inquiry and her easy, helpful, friendly manner was a breath of fresh air after the overly formal not overly fast person at the other agency. Nina shared Clara's file with me a few days later when it came in and the rest is history. I'm staying with CHI for my next adoption as I can't imagine trying to adopt without Nina! Nina doesn't just do her job — she runs circles around other case managers." – Little Family
Parent Requirements
While your adoption journey may begin today, adoptive parents should understand that adoption is a lifelong commitment. A successful home study plays a vital role in helping with your preparation to become adoptive parents. Our trained and caring professionals respect your privacy we work together to educate and create an accurate portrait of you as future adoptive parents. The home study is an invaluable first step toward parenthood.
Approved Home Study
An approved home study completed by a COA Hague accredited social worker who will ensure that all of the India requirements for families are met in the home study process. The home study begins with adoptive parent education and a thorough evaluation of your family that will include several background clearances, medical evaluations and financial stability. Your home study is the foundation on which USCIS and CARA approvals for international adoption are based. It is a time for adoptive parents to learn, reflect, and prepare for parenting. It involves opening your hearts, minds, and home to a social worker through a series of meetings and gives you the opportunity to ask all the questions you may have as well.
USCIS Immigration Approval
Approval USCIS immigration approval is required for all international adoptions (includes FBI fingerprint results.) This approval allows your newly adopted child to receive a VISA from the US Embassy and enter the US and become a citizen.
Travel Process
India has changed its adoption process to where all adoptions are final under the Juvenile Justice Act. We have heard that some courts may require adoptive parents to be present at the court hearing, but we have not experienced this. India requires that all adoptive parents travel to India to bring your child home. Only one spouse is required to make this trip, which lasts for approximately ten business days. We help you plan every detail of your trip.
Waiting Children
Waiting… waiting… waiting… why are these children without families? They are available for international adoption for many reasons. This is most often due to their birth families inability to parent based on poverty. Poverty worldwide creates the need for international adoption, but it is not the only reason. Lack of Education is another common factor. In many countries, birth control is not widely offered nor is it taught in the family, community or in school. Birth mothers also can lack education on how to parent a child or have the capability to earn a living wage to support the child. So education can play a large part in children becoming available for international adoption. Birth Mother's who become pregnant may be shunned by both her family and her community. Many times this leads to desperate situations that force a birth parent to either abandon or relinquish their child. Sadly, there are other factors that create orphans that include: war, worldwide famine, drought and in some countries the AIDS epidemic have also created a need for adoptive parents. Children born with medical needs are also come into care and need loving families. While poverty can stretch a family's limit, it's overwhelming when a child has a physical or mental condition. Many times these medical needs are correctable in the US with our medical resources that would never be available in the child's birth country. These are the children that need us most. Please consider these children in your adoption journey.
The One – by Devi Anderson
Standing outside the window looking in
I see children's faces light
Up when they see their future, but what about me?
I see a family ecstatic to find the one, yet I am left behind.
But what is this now
I see a mother looking back at me.
Then again, could she accept who I am?
Would she judge me by my skin?
Would she judge me by my caste?
Would she have me for who I am – a little girl cast aside and left alone.
Standing outside the window looking in
Now I have a mother beside me hugging me for the first time.
I feel safe.
I can see my future.
We are family.
Devi is the daughter of our International Specialist, Lisa Anderson. She read this poem in class while Lisa was present for a Mother's day event. Devi was adopted from India when she was 7 years old. She is now 23 and a psychology major at the University of Southeastern Louisiana.
Country Facts
The US Department of State has issued the following statistics on adoption from India:
| | |
| --- | --- |
| 2013 | 119 |
| 2012 | 159 |
| 2011 | 226 |
| 2010 | 241 |
| 2009 | 297 |