India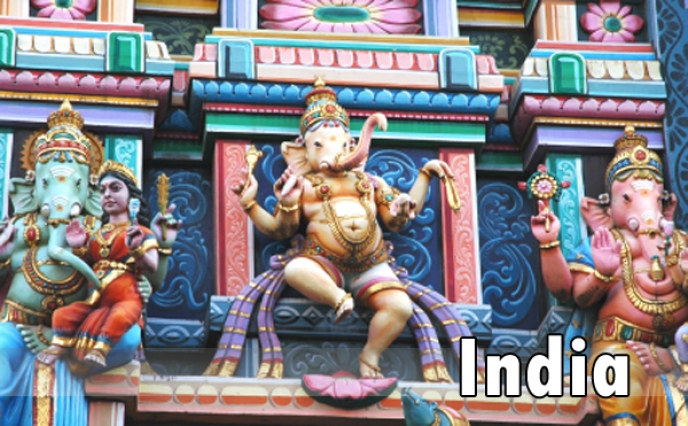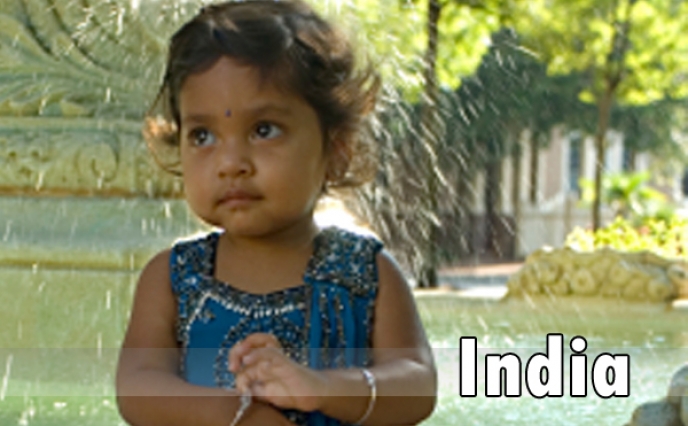 Note: The photos shown on this page are stock photos only and not of the actual children waiting for adoption. India does not allow photos of waiting children to be shown on the internet.
INDIA IS OPEN TO ALL QUALIFIED FAMILIES (details can be found under Adoption Process)
DID YOU KNOW????
India has a database with over 400 children waiting for a family.
The waiting children are between 3 months to 16 years old. Boys and Girls are waiting.
These waiting children have special needs ranging from very minor and correctable to severe.
If you have an approved home study and apply with CHI, we can discuss these children with you and immediately match you!
You can be an NRI, OCI or non-Indian heritage family to adopt!
There is also a program where India directly refers a child to you that is not on the waiting child list.
Call us now to discuss all the possibilities!
Namaste. Since 1975, Children's House International has been serving the orphan children of India. The Central Adoption Resource Authority of India (CARA) recognizes Children's House as an Authorized Foreign Adoption Agency to place Indian orphans into loving adoptive families. Our International Specialist has been leading our India program for the last 17 years and has two beautiful children adopted from India. We work closely with CARA in order to provide the best service possible to our adoptive families. Indian children are beautiful and loving and so very deserving of a loving family and secure future. Please click on the "Children Available" tab above for more information on children in need.
Adoption Forms and Fees
For more information, including our application, agency retainer and financial agreement, and statistical information on: the number of adoption placements per year for the prior 3 calendar years, the number of placements that remain intact, the number of families who apply to adopt each year, and the number of waiting children eligible for adoption,
click here.
These forms are just for your information. When you are ready to join our India program, let us know and we will send you the forms digitally through DocuSign. For Alerts and Notices from the US Dept. of State, click here:
USDOS Alerts and Notices
For the latest updates from CARA, click here:
CARA
Adoption Process
There are two ways to receive a referral of a child from India!
CARA may offer you a referral. When your home study is uploaded to the CARINGS system, CARA may, at its discretion, send you the information on two children at a time to review. These children are usually healthy or present with minor physical special needs.
India's Waiting Children. At the same time you are waiting for CARA to refer a child, you may select a child from the Waiting Child program. There are over 400 children in India's Waiting Child program. These children, both girls and boys, range in age from 3 months to school age. They have special needs ranging from very minor and/or correctible to severe.
Upon receipt of your application, your case manager will coordinate your home study with your social worker. If you live in Washington, Utah, Texas, Louisiana, Florida or Massachusetts, a Children's House Social Worker will do your home study. If you live in another state, you will be sent a list of Hague Accredited home study agencies with whom we have a professional agreement to select from. During your home study process, you will complete the required adoption education courses, file for USCIS (I-800A) appoval, file for your OCI status (if you have Indian heritage) and compile your dossier. Once your home study is approved, it will be uploaded to the CARA Carings web site.
CARA will review your home study and, when accepted, place you in line to receive a referral. CARA issues referrals based on registration date of file. During this time, you will also be eligible to be matched with a waiting child, if you so desire. Once you have reviewed all available information on a child and have accepted a referral, your dossier will be forwarded to the Specialised Adoption Agency (SAA; orphanage), and the SAA will forward the official child referral documents to us for signature and notary. This is called an Article 16 report. Chidlren's House encourages you to send the child's information to an international medical adoption specialist for review. A complete list of resources will be provided to you during your home study process.
You will then file an I-800 with USCIS. USCIS issues provisional approval to you and an Article 5 letter is sent to CARA. At the same time the SAA will submit your case for the CARA No Objection Certificate (NOC). CARA grants the NOC and sends it to the SAA. Your file is then submitted to Court and the Court will grant a full and final adopton to you under the Juvenile Justice Act. Once your adoption is granted, certified copies of the court order are applied for. Upon receipt, the SAA will apply for your child's Indian Passport. Upon receipt, you will be able to travel to India to bring your child home. (see Travel Process)
Children Available
There are over 400 children on India's Waiting Child list! Many with minor and/or correctible special needs.
There are non-special needs children over the age of 5.

You do not need Indian heritage to adopt from India.

Families with NRI/OCI status (Indian Heritage) receive some preference from India and may expect referrals that are younger and relatively healthy.
Children's House does not accept applications from families wishing to adopt only healthy young babies.
The child you adopt from India must be the youngest child in your family.
Parent Requirements
At least one spouse must be a US Citizen. Our government does not allow permanent residents to adopt and then sponsor the immigrant child to enter the United States. As per Juvenile Justice (Care & Protection of Children) Act 2000 as amended from time to time, the court may allow a child to be given in adoption to either married or single persons.
Additional Eligibility Criteria:
married for 2 years (if married);
To adopt children in the age group of 0-3 years, the maximum composite age of the parents should be 90 years with the individual age of the parents should not be less than 25 years or more than 50 years;
To adopt children above three years of age, the maximum composite age of the parents should be 105 years with the individual age of the parents not be less than 25 years and more than 55 years;
A single parent desiring to adopt should not be less than 30 and more than 50. The maximum age shall be 40 years to adopt children in the age group of 0-3 years and 50 years for adopting children above 3 years;
Parents should have adequate financial resources to provide a good upbringing to the child;
Parents should have good health and should not be suffering from any contagious or terminal disease or any such mental or physical condition which may prevent them from taking care of the child;
A second adoption is permissible only when the legal adoption of the first child has been finalized.
Approved Home Study
While your adoption journey may begin today, adoptive parents should understand that adoption is a lifelong commitment. A successful home study plays a vital role in helping with your preparation to become adoptive parents. Our trained and caring professionals respect your privacy we work together to educate and create an accurate portrait of you as future adoptive parents. The home study is an invaluable first step toward parenthood.
An approved home study completed by a COA Hague accredited social worker who will ensure that all of the India requirements for families are met in the home study process. The home study begins with adoptive parent education and a thorough evaluation of your family that will include several background clearances, medical evaluations and financial stability. Your home study is the foundation on which USCIS and CARA approvals for international adoption are based. It is a time for adoptive parents to learn, reflect, and prepare for parenting. It involves opening your hearts, minds, and home to a social worker through a series of meetings and gives you the opportunity to ask all the questions you may have as well.
USCIS Immigration Approval
Approval USCIS immigration approval is required for all international adoptions (includes FBI fingerprint results.) This approval allows your newly adopted child to receive a VISA from the US Embassy and enter the US and become a citizen.
Travel Process
India has changed its adoption process to where all adoptions are final under the Juvenile Justice Act. Families will travel to India for approximately 12 days. You will first go to the city where your child is living, spend a few days to become acquainted and then travel to New Delhi. In New Delhi, you will first have the required Visa Medical Exam done and then when the report is ready, you will have your Visa Appointment at the US Embassy. If your child is 2 years or older, there is a required TB test. You must plan an extra 2 days' time for the TB test to be read.
After your child's Visa Appointment, you must return the next business day to pick up the visa. You may then arrange an appointment at the Foreigners Regional Registration Office (FRRO) office for your Exit Permit. This takes two days. Then you may bring your child home.
Your Children's House India Team will assist you with every detail of planning a wonderful trip to India. It will truly be a trip of a lifetime.
Please click HERE for our India Waiting Children page. Please note that India does not allow photographs or any identifying information on its children to be put on the Internet. India has a database with over 400 waiting children.
More HIV+ Children
There are HIV+ children, both boys and girls, of all ages waiting in India for their forever family. These children are on proper medication and doing well. Many are babies, others are older and doing well in school.
---
Limb Differences and Malformed hands and feet
There are several waiting children in India, boys and girls of all ages with limb differences and malformed hands and feet. They are otherwise described as healthy and energetic.
---
Hearing Loss and Low Vision
Children are often available with mild to moderate hearing loss or low vision. They are usually placed very quickly.
Families will not begin the matching process until their home study is approved.
---
The One – by Devi Anderson
Standing outside the window looking in
I see children's faces light
Up when they see their future, but what about me?
I see a family ecstatic to find the one, yet I am left behind.
But what is this now
I see a mother looking back at me.
Then again, could she accept who I am?
Would she judge me by my skin?
Would she judge me by my caste?
Would she have me for who I am – a little girl cast aside and left alone.
Standing outside the window looking in
Now I have a mother beside me hugging me for the first time.
I feel safe.
I can see my future.
We are family.
Devi is the daughter of our International Specialist, Lisa Anderson. She read this poem in class while Lisa was present for a Mother's day event. Devi was adopted from India when she was 7 years old. She is now 23 and a psychology major at the University of Southeastern Louisiana.
---
Country Facts
The US Department of State has issued the following statistics on adoption from India:
| | |
| --- | --- |
| 2013 | 119 |
| 2012 | 159 |
| 2011 | 226 |
| 2010 | 241 |
| 2009 | 297 |