Republic of Georgia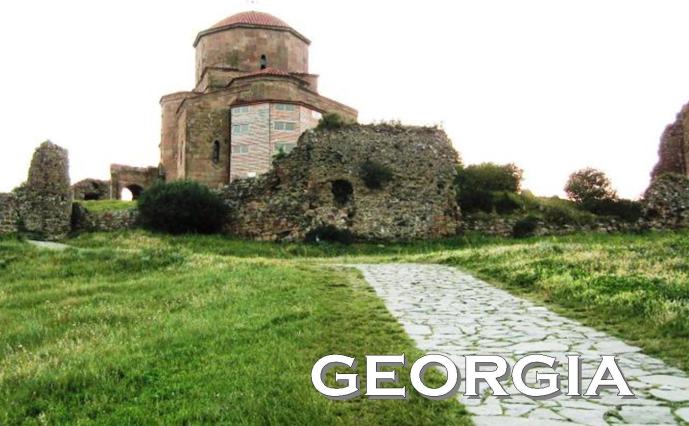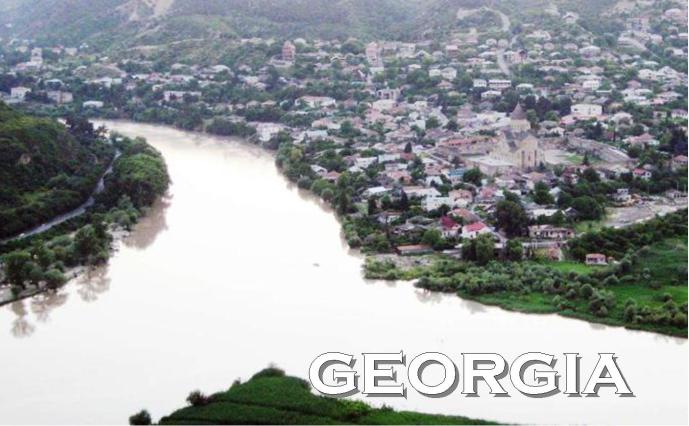 Note: None of the children seen on this page are available for adoption.
Georgia Special Needs Adoptions
Georgia is a former Soviet country with a rich and proud history. Children with moderate to severe special needs are available for international placement. The country lies between Russia to the North, Turkey to the South and the Black Sea to the West. We have a wonderful representative in Georgia who will coordinate the adoption process in country. We are anxious to help answer any questions you may have about this program.
Why Children's House International?
Children's House International values a relationship with their families. Each employee wants to create a bond of trust with each and every family. Adoption is an emotional, exciting, and personal journey. We want to be there cheering along in times of excitement and help you in times of stress. For over 40 years, Children's House has had programs worldwide and acquired experience in International adoption and is excited for this new program.
What makes CHI different?
We promise attention to detail– we'll be spending hours on the telephone and communication through email with Georgia while you prepare for your new child with pre-adoptive education and discussions with our CHI staff. We'll assist you with your paperwork so the adoption process goes as smoothly as possible. We will be there to answer your questions and concerns. We value efficiency and good communication. Our goal is to answer your question as quickly and as soon as possible. The Georgia team will point you in the direction of useful resources to help in your planning – from books and language resources to qualified specialists in international adoption.
And when it comes time to travel, we'll assist you with all the information you need to make your trip both successful and pleasurable. Lastly, we won't make you bring large sums of cash with you when you travel. The majority of your funds can be wired through our CHI office here in the US. Our goal is to make your adoption experience as smooth as possible. Children's House International is proud of its reputation and experience internationally. We would be happy to answer all your questions.
Adoption Forms and Fees
For more information including our application, agency retainer agreement and financial agreements and statistical information on: the number of adoption placements per year for the prior 3 calendar years, the number of placements that remain intact, the number of families who apply to adopt each year, and the number of waiting children eligible for adoption, click here.
Adoption Process
As with any program, you must apply with CHI, complete a home study process, apply and be approved by CIS, and complete your dossier for the country of Georgia. We are happy to help you through each step of the process and provide check lists and examples for your documentation.
Georgia is considered a Hague country, which means your home study must be prepared by a Hague accredited adoption agency, which we will partner with. Please visit with us concerning which agency would be best suited to write your home study for an I800A/Hague process. We will review your home study once written for details required by our government and Georgia. (The Georgia program is a pilot program and the details, requirements, and program description are subject to change.)
Once your home study is approved and your paperwork is completed, your dossier will be submitted for review and approval by the Georgian Central Authority. Depending on the age, gender and health status of the child you have requested: referral times will vary. There are no "healthy children" available for adoption in Georgia, so all families must be open to a child with a clearly identified health issue or special need. Once the Central Authority issues your referral families generally have the information reviewed by an international adoption doctor and have two weeks to make a decision whether to accept the referral.
Both parents must appear in court unless a waiver is obtained. A decision letter will be issued after a two week wait. The court has the discretion to require up to a four week waiting period before the decree goes in to effect.  Parents may choose either to stay in Georgia during that time while their paperwork is being completed or leave and return when their documents are ready a few weeks later.  Escort of the child to the U.S. is also possible.
CHI always suggests families re-adopt their child once they return home. This gives the family another adoption decree from the USA and a local State birth certificate. In addition, if your child came over on an IR4 Visa, you will also need to apply for Naturalization.
Post adoption reports are required by CHI and the country where the child was adopted. These reports are written by a social worker and include pictures. The country of Georgia requires 4 post adoption reports written by a Social Worker, and then annual reports written by the family.
Children in Georgia
Young children with special needs children are available 0-5; healthy, older children and sibling groups are referred for adoption 8 years and up. Families may apply to adopt a child with a clearly identified special need such as growth and/or developmental delay, limb differences, hydrocephalus, or strabismus. The needs vary from mild to moderate.
"I liken (CHI) to attending a smaller college — better teacher to student ratio, easier to build relationships. I would fear getting lost or becoming a number in a larger agency. Also, a good way to gauge an agency's success is to look at how quickly its programs have expanded as well as satisfaction of clients. I was the third family in the newly re-opened Bulgaria program less than two years ago. Now it's HUGE — and the families are in constant communication with one-another. I think a large part of that is Nina and how much of herself she puts in to this process. But I have also heard great things about CHI's other programs, too. I don't think you can go wrong with CHI." – Little Family
"Working towards my third adoption with CHI. Completed two boys from Bulgaria. Excellent agency to work for. A personal concern for each adoption and always honest and direct about the process and hurdles. Highly recommend." – Mulcahey Family
Parent Requirements
The Georgian government accepts applications from married couples, and single women. They require that all parents be at least 16 years older than they child they are adopting; USCIS requires that single parents be at least 25 years of age.
Approved Home Study
An approved home study, must be completed by a COA Hague accredited agency, will ensure that all of the Georgian requirements for families are met during the home study process. The home study begins with adoptive parent education and a thorough evaluation of your family that will include several background clearances, medical evaluations and financial stability. Your home study is the foundation on which USCIS and in country approvals for international adoption are based. They enable adoptive parents to learn, reflect, and prepare for parenting. It involves opening your hearts, minds, and home to a social worker through a series of meetings and gives you the opportunity to ask all the questions you may have as well.
Completed Dossier
CHI will assist you with a list of documents that you must prepare which will be sent to Georgia to be registered to begin the process in the country. We are happy to answer your questions regarding this process.
USCIS Immigration Approval
USCIS immigration I-800A approval is required for all Hague countries for international adoption (this includes an FBI fingerprint result). This approval begins the CIS process which will ultimately allow your newly adopted child to receive a VISA from the US Embassy and enter the US and become a citizen.
"We interviewed something like eight agencies. CHI was the one who was the most honest with us, gave us references who responded quickly and with quality feedback. They also answered a number of our questions before we signed up with them. We had a number of agencies tell us we need to pay the application fee before they would answer any more of our questions. They have been professional, responsive and extremely supportive." – Nicely Family
Travel Process
There is one trip to pick-up your child which can be 3-4 weeks. Sometimes the judge will impose a 30 day waiting period before you can leave the country with your child. If judge allows, only one parent may travel. After the family receives referral, travel should be in 3-5 months.
Waiting Children
Due to the referral process in Georgia, there are no profiles of waiting children to view. After your home study is approved and your dossier is registered in Georgia, referrals are usually given between 9-18 months. Georgia first sends generic information about a child called a "pre-referral". This is presented to the family to see if they are interested in receiving an "official referral" for the child. If a family chooses to receive an "official referral" then they will either officially accept or decline the child and the process moves forward from there. Please contact our office for more specifics about the process and how you can apply to begin your adoption journey to Georgia.
Country Facts
After the Soviet Union fell in 1991, Georgia gained its independence. They are still having difficulties with Russia regarding land ownership and declaration as a separate entity. However, they still remain a republic and have increased their economy growth by 6% in the past year. Despite the small size of Georgia,  it has one of the most varied topographies of the former Soviet republics. The Caucasus Mountain range runs through the country and it results in beautiful countrysides with hilly landscapes. Even though the moutainous land is difficult to plant crops on, Georgia's economy revolves around agriculture as its main export. The combination of Georgia's warm climate and being near the sea creates perfect growing conditions for grapes, citrus fruits, and hazelnuts.
Georgia Facts
Information taken from: The World Factbook: Georgia
Goverment: Republic
Ethinic Groups: Georgian 83.8%, Azeri 6.5%, Armenian 5.7%
Language: Georgian (official)
Religion: Orthodox Christian (official) 83.9%
Population: 4,931,226
Life expectancy at birth: 71.85 (m), 80.36 (f) years
Physician's density: 4.27/ 1,000 people
• Literacy Rate: 99.8%