Financial Adoption Options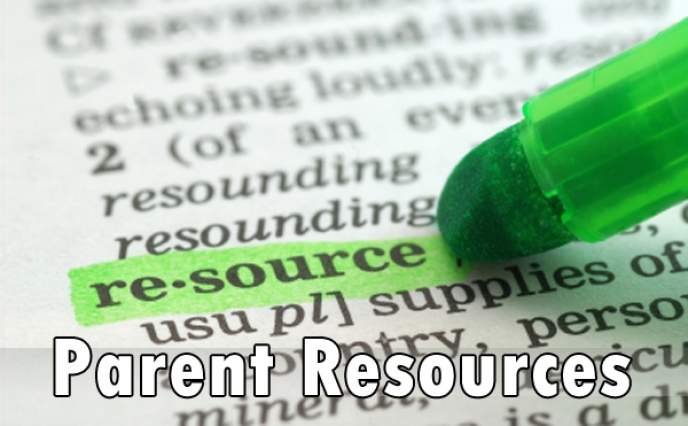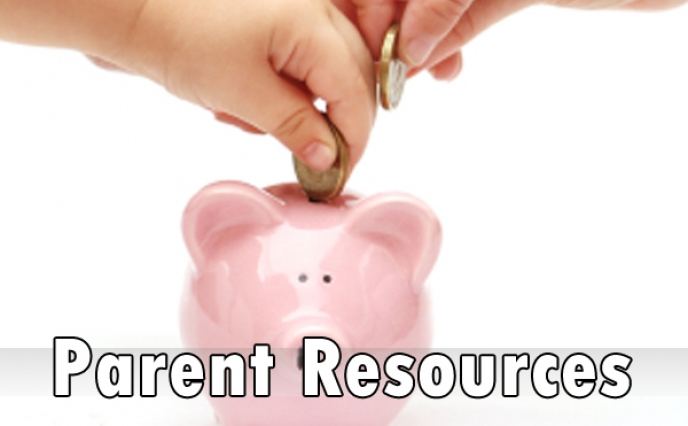 Financial Adoption Options
Children's House International can help you answer the money question
It's no surprise — adoption can be expensive. Our entire team at Children's House International is committed to helping you overcome any financial hurdles to adoption through an innovative service, The Adoption Finance Coaching System.
Our adoption finance coaches are standing by to help you create a comprehensive financial plan that will help you reach your adoption-related goals.
Whatever your adoption dreams may be, don't let finances be a barrier….we are here to help! Our experienced adoption finance coaches are here to help you; you don't have to go through this alone!
---
Adoption Loans
Apply for an adoption loan through America's Christian Credit Union. For more information please click HERE.
---
Adoption Tax Credit Website:To find a local tax credit consultant: www.irs.gov/localcontacts/index.html
Tax benefits for adoption #107 (IRS Tax Credit Website)

President Obama Passed Legislation to Permanently Extend the Adoption Tax Credit

Tax benefits for adoption include both a tax credit for qualified adoption expenses paid to adopt an eligible child and an exclusion for employer-provided adoption assistance. For tax years 1997 through 2009, the credit was nonrefundable. For 2010 and 2011 the credit was refundable. And for 2012, the credit has reverted to being nonrefundable.

For adoptions finalized in 2015, there is a federal adoption tax credit of up to $13,400 per child. The 2015 adoption tax credit is NOT a refundable credit, which means taxpayers can only get the credit refunded if they have federal income tax liability. To learn more, check out this page from the North American Council on Adoptable Children.

What this mean to adoptive families:
The bill permanently extends the adoption tax credit and income exclusion for employer paid or reimbursed adoption expenses.

Check out this FAQ page from Adoption Tax Credit Website for more information.
Additional Financial Adoption Aid |
Religious Based Programs |
Loan Programs |
Other Options
Additional Financial Adoption Aid:
Brittany's Hope Foundation
1160 North Market Street
Elizabethtown, PA 17022
Phone# 717-367-9614
Fax# 717-689-4571
E-mail: info@brittanyshope.org
Website: www.brittanyshope.org
Brittany's Hope Foundation resolves to facilitate adoptions of international special needs children, by providing financial grants for adoptive families. They are a non-profit 501 (c)3 foundation dedicated to informing families about the necessity of adopting special needs children. The Seedling Gift Program was designed to help reduce financial and medical expenses through grant money.
Resources4Adoption is the one trusted source for the most up-to-date and accurate listing of adoption grants and loans. The Adoption Grants and Loans Database with close to 90 adoption funding sources is available. Resources4adoption also provides adoption fundraising ideas, other adoption financing tools, information, resources and support.
Click HERE to learn more about Resources4Adoption!
Grant Programs:
The Gift of Adoption Fund
P.O. Box 567
2001 Waukegan Road, 5th Floor
Techny, IL 60082
Phone: 877-905-2367
Website: www.giftofadoption.org

Gift of Adoption Fund is a non-profit 501(c) (3) organization, whose mission is to provide grants to give children a family forever. Grants are awarded on a monthly basis ranging from $1,000 to $7,000, but average about $3,500. Gift of Adoption Fund provides the last bit of assistance that helps to bring a child home. The Fund has no agency or religious affiliations and is willing to assist any qualified U.S. citizen adopting from anywhere in the world. Applicants are required to have an approved home study, and are evaluated on a set criteria which includes financial need; special needs of the adoptive child; and family circumstances. Applicants may apply up to three times.

The Sparrow Fund
124 3rd Ave
Phoenixville, PA 19460
E-mail: info@sparrow-fund.org
Website: http://www.sparrow-fund.org/
The Sparrow Fund is an organization committed to encouraging and supporting families as they prepare for the adventure of adoption. We do this by providing grants to families in financial need to enroll in programs specifically designed to provide counsel and comprehensive medical reviews of their referred child.
Adoptive families can become overwhelmed by the financial costs of adoption. Participating in a program like this is an added expense that is difficult to manage. There are so many unknowns when it comes to adoption, and we believe that preparation plays a significant part in making the unpredictable road of adoption a little more smooth. These programs offer invaluable services to help prepare the adoptive family as well as their child.
The Sparrow Fund was started because we do not want anything to be an obstacle in the adoption process. We are committed to see ONE MORE child with a forever family and ONE LESS orphan in the world.
A Child Waits Foundation
Cynthia and Ralph Nelson
1136 Barker Road #12
Pittsfield, MA 01201
Phone: 866-999-2445
Fax: 1-518-794-6243
E-mail: cnelson@achildwaits.org
Website: www.achildwaits.org

A Child Waits Foundation gives financial assistance to those who choose to internationally adopt special needs or older children above the age of 5. Their mission is to help save children who would otherwise be living their childhood in orphanages. They determine financial assistance based on child's eligibility of age or developmental or physical and medical needs, parents financial status, and the availability of funds at A Child Waits Foundation. Grant amounts range, but do not exceed $5,000. The application and process of grants must be completed before the child is brought to the United States.

The Orphan Foundation
E-mail: info@theorphanfoundation.org
Website: www.theorphanfoundation.org

The Orphan Foundation is a 501 (c)(3) non-profit organization that offers grants to families amounting to $1,250. A considered family must be approved by their board of directors and have a completed home study. They aren't accepting new requests at this time.

Perpetual Change
PO Box 1541
Hillsboro, OR 97123
E-mail: info@theperpetualchange.me
Website: www.theperpetualchange.me
Perpetual Change is a 501(C)(3) non-profit organization that exists to inspire change. It does not take much for one to greatly affect the life of another. They provide grants to applicants every 4 to 6 months depending on availability of funds. There is a required $20 application fee for their both grant and fundraising program.
Help Us Adopt
PO Box 20435
New York, NY 10021
Phone: 917-684-5484
E-mail: info@helpusadopt.org
Website: www.helpusadopt.org

Help Us Adopt is a non-profit organization that supports individuals or couples with financial grants for domestic, international, foster, or special needs adoption expenses. Grants are given up to $15,000. Applications are due twice a year in June and December.
The Ibsen Adoption Network
Marilyn Brisbane
2730 French Road. N.W.
Olympia, WA 98502
Phone: 360-866-7036
Fax: 1-360-866-8917
E-mail: admin@ibsenadoptionnetwork.com
Website: www.ibsenadoptionnetwork.com

This program is for Washington state residents only. Ibsen Adoption Network is a private non-profit organization. Their soul purpose is to create a network and to generate funds that will provide financial assistance, educational and emotional support to families adopting special needs children. The Ibsen group has given over $450,000 in small grants since 1998!
A Child Waits Foundation
c/o Cynthia and Ralph Nelson
1136 Barker Road #12
Pittsfield, MA 01201
Phone: 866-999-2445
Fax: 1-518-794-6243
E-mail: cnelson@achildwaits.org
Website: www.achildwaits.org

A Child Waits Foundation is a non-profit charitable foundation with a simple goal: to reduce the number of international children who are not adopted because prospective parents do not have the savings (finances) to pay for the total cost of the international adoption. This foundation helps parents with costs by making low interests loans which cover a portion of the adoption fees. Eligibility is based on financial need, with each case being judged individually. The maximum loans given are $10,000 the interest rate set at 5%. Grant amounts are based on several factors, but will not exceed $5,000.

Adoption Loans through America's Christian Credit Union"Since 2009, over 800 children have found their forever family through the Adoption Loan Program from America's Christian Credit Union. We are passionate about supporting the work of organizations that are helping 143 million orphans worldwide."
REIMBURSEMENT PROGRAMS:

State Non-Recurring Subsidy
Phone: 1-800-470-6665
Email: adoption.assistance@nacac.org
Website: www.nacac.org/adoptionsubsidy/adoptionsubsidy.html

NACAC's Adoption Subsidy Resource Center. The following states will provide one-time reimbursement for non-recurring subsidy of an internationally adopted child. Amounts vary by state up to $2000 per child, and require that the child meet state criteria for subsidy: AL, AK, GA, HI, ID, IA, KS, MD, MI, MN, MS, MO, NE, NH, OH, OK, SC, SD, VT. Many states (whether or not they allow for subsidy) offer a state tax credit for adoption. There is often an added benefit program for those who adopt children classified as "special needs" (often considered correctable). Sometimes these subsidies can apply to international children.

Pure Charity
Website: www.purecharity.com

Pure Charity provides a safe and tax-deductible way for others to give funds for your Adoption costs. Funds collected through Pure Charity are sent directly to your Adoption Agency.

At Pure Charity, we know that the journey of adoption is not easy, and that has driven us to create some incredible resources to help you cover the tremendous cost of adoption. We have created simple tools to help you raise money for your personal adoption, so that you can focus on the greatest part of this process…welcoming a child into your family.

Affording Adoption Foundation
PO BOX 834
Nixa, MO 65714
E-mail: info@affordingadoption.com
Website: http://www.affordingadoption.com

Since 2010, Affording Adoption Foundation has awarded $27,550 to 22 families. Their mission is to help more children find their forever families by providing financial assistance in the form of grants to prospective adoptive parents.

A Mother's Love Fundraising
3 Blueberry Lane, Andover, NJ 07821
Phone: (908) 850-3599
E-mail: valeriegagnon@amotherslovefundraising.com
Website: www.amotherslovefundraising.com

Adoptive mother Valerie Gagnon helps families seeking to adopt organize fundraisers.

Funds2Org
Website: funds2orgs.com

There's no way around it, fundraising will make or break a nonprofit organization's opportunity at achieving true sustainability. Fundraising is multi-faceted, absolutely vital to turning a single vision into a life-changing reality.

This is your opportunity to make a larger footprint through your cause. You can save lives by providing employment to countries in need, repurpose metric tons of unrecyclable materials from landfills, create good will, and ignite the fire to make a difference; all while raising revenue for your organization.

Funds2Orgs gets your entire team and donors involved in a roll-your-sleeves-up, engaging experience that will leave powerful, lasting impressions on the minds of everyone involved. Simply by collecting, distributing, and repurposing discarded shoes, clothing, purses, and electronics; we are able to turn your fundraising drives into s for you.

Adoption-Friendly Workplace
Website: www.adoptionfriendlyworkplace.org

This program provides information about adoption benefits to employers and employees in both the public and private sectors. Funded by the Dave Thomas Foundation for Adoption, the project maintains a database of employers with adoption benefits – financial reimbursement, paid and/or unpaid leave time, and resource and referral services. This list is updated regularly and can be found on this site. As a result of this program, nearly 450 employers have implemented or improved adoption benefits, impacting over 2 million employees nationwide.