Embryo Adoption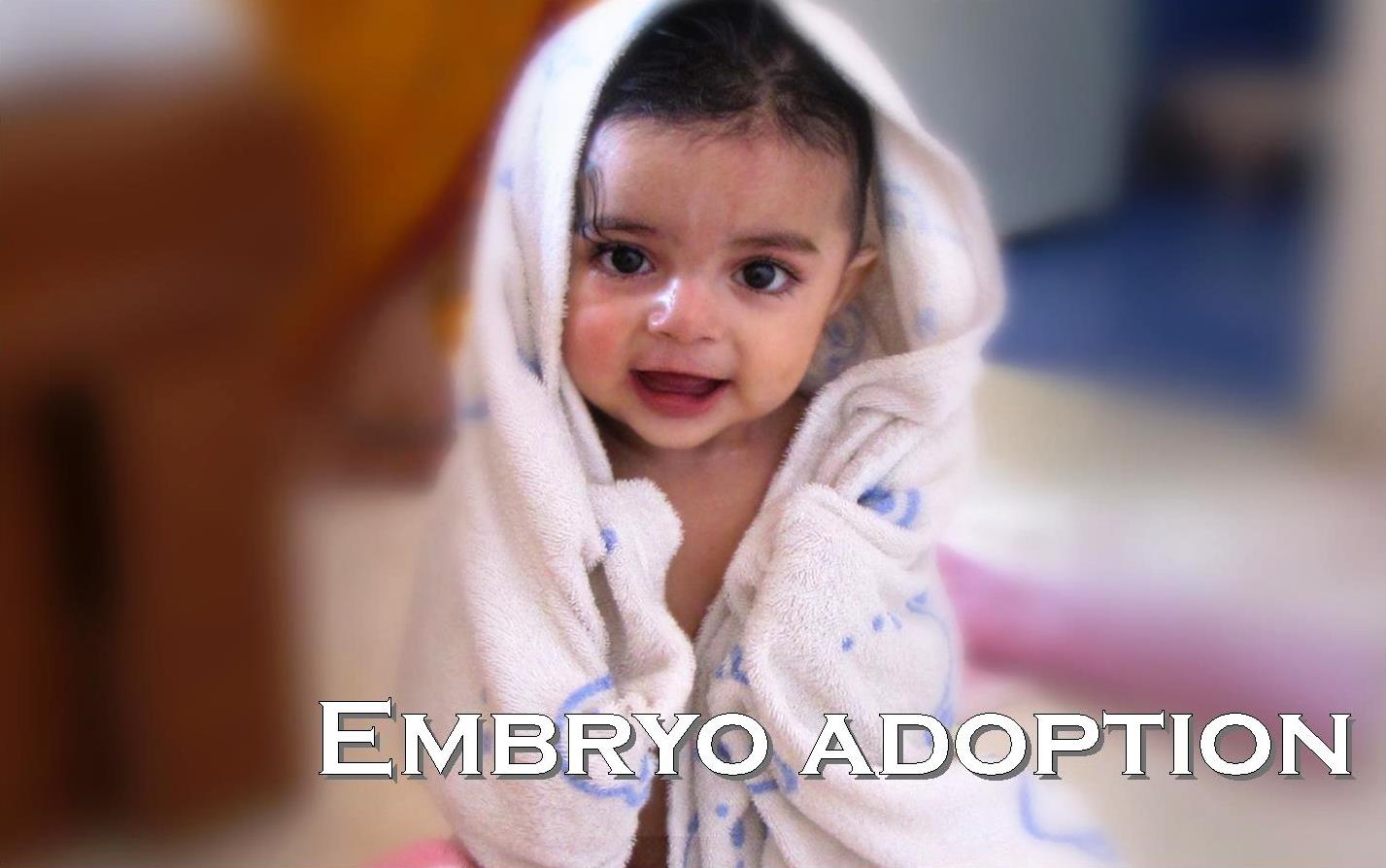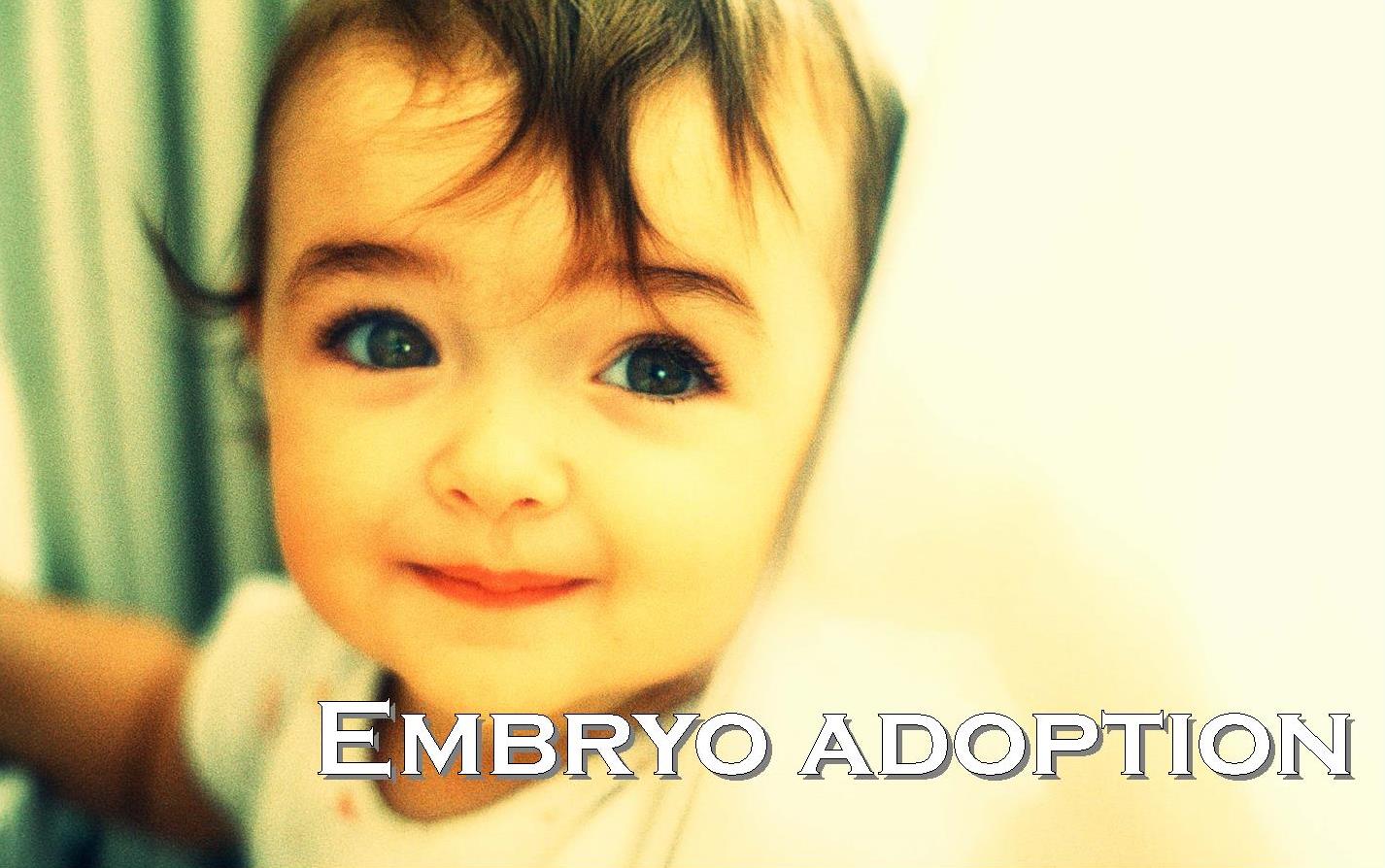 Note: None of the children seen on this page are available for adoption.
What is Embryo Adoption?
Over 600,000 human embryos are in frozen storage in the U.S. Each embryo in storage is a life full of potential; the hope of a child created by couples pursuing pregnancy via in vitro fertilization (IVF).
Some of these couples have completed their efforts to build a family and must determine what to do with their remaining embryos. Keep them frozen? Donate them to science? Discard them? OR give them to another couple pursuing their dream of having children!
The actual process of embryo adoption is governed by contract law in the United States. Several adoption agencies and clinics have chosen to wrap the process in the safeguards of the established adoption best practices. This protects the parents, the child, and the donor family.
Hundreds of couples, even those who have been unsuccessful with their own IVF, have given birth to children through embryo adoption. Embryo adoption is a proven, viable adoption choice.
Adoption Forms and Fees
For more information including our application, agency retainer agreement and financial agreements and statistical information on: the number of adoption placements per year for the prior 3 calendar years, the number of placements that remain intact, the number of families who apply to adopt each year, and the number of waiting children eligible for adoption, click here.
Embryo Adoption Process
How does embryo adoption work?
Couples who have embryos in frozen storage may choose to donate remaining embryos to another family.
The use of donor embryos is significantly less expensive than purchasing donor eggs to create new embryos. This cost saving alone can be a motivator for many couples who want to experience pregnancy and childbirth.
An embryo adoption can be made in an open arrangement or anonymously. In an open adoption, the donating and adopting families agree upon the match. The level of openness between the families is mutually determined by the families involved.
CHI can assist with many of the necessary details along with our partner Snowflakes Embryo Adoption, to best assist you on your adoption journey! These details include the matching process, legal contracts, and additional lab testing requirements, home study, and physical transportation of the embryos.
The adopting mother will work with her physician to prepare her body to receive the embryos. On the day of the frozen embryo transfer (FET), the physician will thaw a pre-determined number of embryos and surviving embryos will be transferred in to the woman's womb, with the hope she will give birth 9 months later!
Empbryos Available
You will be matched with an embryo through our partnering agency, Snowflakes Embryo Adoption. There are many embryos awaiting a match, and you will be able to inquire about specific embryos after viewing information about the donating genetic parents.
Caucasian, Asian, Indian and African American embryos are currently waiting to be matched with families.
Parent Requirements
While your adoptive journey may begin today, prospective parents should understand that parenting is a lifelong commitment. A successful home study plays a vital role in helping your preparation to become adoptive parents. Our trained and caring professionals respect your confidentiality as we work together to educate and create an accurate picture of you as future parents. The home study is an invaluable first step towards parenthood.
Approved Home Study
An approved home study completed by an accredited social worker will ensure that all of the requirements of the process are met. The home study begins with an adoptive parent evaluation and a thorough evaluation of your family that will include several background clearances, medical evaluations, and financial stability. Your home study is the foundation on which donating parents base their selection for a family. It enables adoptive parents to learn, reflect, and prepare for parenting. It involves opening your hearts, minds, and home to a social worker through a series of meetings, and gives you the opportunity to ask all the questions you may have as well.
Embryo Adoption Parent Requirements
Married couples and single mothers with a uterus capable of carrying a child to term are eligible for embryo adoption. Each set of donating parents have different requirements for the prospective parents. Many require a minimum length of marriage, a maximum age, and some have preferences about religion, education, ethnicity, and other children in the home. As you look at embryos available for adoption, you will receive information about the specific requirements.
Frequently Asked Questions
How long does the process take?
If you choose to work with an agency or a clinic the process will usually take less than one year.
How much does it cost?
Embryo adoption costs approximately half the cost of an international and one third the cost of a domestic infant adoption, plus the cost of the home study conducted by Children's House International. The final expense is the frozen embryo transfer (FET), which is determined by the clinic or medical facility doing the transfer.
Why 'adoption'? Isn't this just embryo donation?
In the U.S., we adopt children. Since embryos are property in the United States, the initial exchange of embryos is done through contract law. However, the successful end-result of this exchange is the birth of a newborn baby, a child who is not genetically related to the adopter—the definition of adoption!
How do we get started?
Inquire today, at: inquiry@chiadopt.com, or 360-383-0623.