China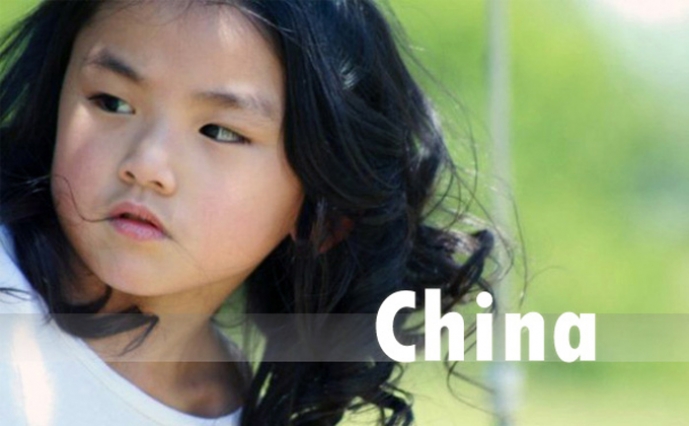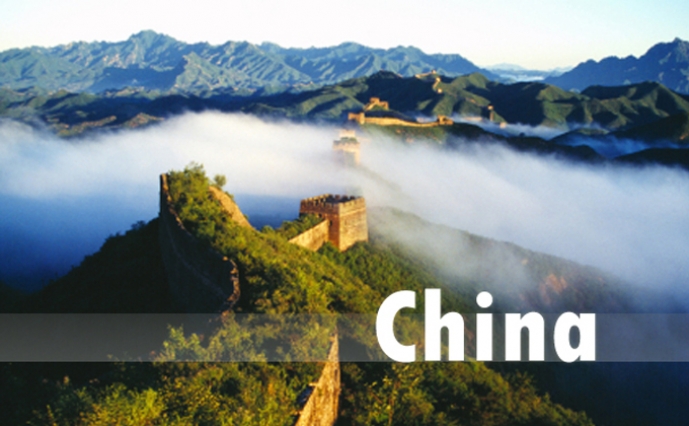 Note: None of the children seen on this page are available for adoption.
Our China Adoption Program
From the Hague agreement to seeing more boys than girls on the shared list, there have been many changes in China's international adoption program. Children's House International has been through it all. We will jump through the hoops and change with the times in order to place children with their forever families. Today, we are seeing older kids with special needs and a majority of them being boys. Check out our "Children Available" tab for more information. We are proud to say that shortly after China opened its doors to international adoption in 1995. Children's House International was accepted as a registered international adoption agency in China. Our China adoption program has a long standing history of commitment to the Chinese children and their adoptive families. Since 1995, our staff has and will continue to be, steadfast in their commitment to children with special needs. Our China staff has over 60 years of combined experience in China. We work night and day for the moment when an orphan can finally say they've found a mom; a brother, sister; a family.
Please join our "village" to learn more about the kids that are assigned to us. Help advocate for children that desperately need families! Join our Facebook Group. Search "CHI Waiting Children" and click "Join"!
Our China Waiting Child Status
In 2001, Children's House International was entrusted with the honorable status of an approved agency for The Waiting Child Program and in September of 2010, granted children specifically from the Special Focus Program. We pride ourselves on advocating for children that seem to have the smallest of voices- but are in need of us the most!
We take this responsibility very seriously, which is why we have maintained a strong reputation for child advocacy and our Waiting Child Program. The China Team has placed over 800 Special Needs Children into forever families. We take the time to talk to each family about the types of medical needs that they can take on and are eager to teach families about unfamiliar needs. Children's House International has donated funds to programs which sponsor medical intervention for children remaining still in China.
We know the fears, hopes, anxieties, and dreams of adopting a child with medical needs. Therefore, we are happy to "hold adoptive parents hands" as we realize that they are putting one of the most profound events in their lives in someone else's hands. That's our commitment to the children of China and we love doing it!
Adoption Forms and Fees
For more information including our application, agency retainer agreement and financial agreements and statistical information on: the number of adoption placements per year for the prior 3 calendar years, the number of placements that remain intact, the number of families who apply to adopt each year, and the number of waiting children eligible for adoption, click here.
"We have adopted four girls through CHI. They answer emails day and night. Flexibility when traveling, you are not required to stay in a hotel you don't want to stay in. They don't make you travel in a group. They have wonderful mama's they can set you up with for peer support. most of their employees have adopted. Their Executive Director is an adoptee and adoptive parent. We love them. We know all agency's can disappoint here and there but CHI tries hard to put kids first and be there for their families :) Plus they have awesome summer campouts, the last one in Malibu."
– Farnsworth Family
An invisible red thread connects those who are destined to meet, regardless of time, place or circumstance. The thread may stretch or tangle but will never break.
-Based on an ancient Chinese belief
Is that red thread pulling you to China?
"We adopted almost 6 years ago from China, can't believe it's been that long ago already. If it was not for Stefani Ellison we would not have our daughter! Her unwavering love and passion to help families connect is amazing! CHI is a wonderful agency!!"
– Hunter Family
China Adoption Process
China's International Adoption Program is considered one of the best worldwide mainly because of the strict guidelines China follows to protect their children. The Ministry of Civil Affairs is the department of the State Council that legislates all matters of social welfare in China.
In 1979, the Chinese government implemented a one-child policy in an effort to control population growth. Unfortunately as a result it reinforced the practice of abandoning girl children, most of them newborns. Today, we aren't seeing the baby girls like we used to see when our China program opened. A majority of the children assigned to our agency are boys ( about 70 percent) and we are seeing more and more older children (above the age of 8 years).
In Late 2015, China relaxed their strict stance on the one-child policy, allowing married couples to now have two children. Despite this change, a vast number of children are and continue to be in need of families.
China Centre for Children's Welfare and Adoption (CCCWA) is the central governing authority that oversees all international adoptions in China under the direct leadership of Executive Director Zhang Shifeng.
The CCCWA has established a relatively stable procedure for working with international adoptive families and kept its program steadily open for more than a decade. Orphanages and adoption agencies must be approved and registered with the CCCWA to place Chinese orphans.
Children's House International has been a licensed non-profit agency registered with the CCCWA since 1995.
The CCCWA follows strict guidelines as well as creates a generous paper trail in order to keep track of all orphaned children available for international adoption. In order for a child to become "paper ready" for adoption, the child once abandoned, must first go through a series of steps. As soon as their welfare home (orphanage) decides to begin the process, it takes about 6-12 months for a child to become "paper ready".
Medical examination: The child is immediately taken to the hospital where a thorough examination is undergone to determine the sex, age and overall health of the child. The health of the child determines his or her placement in a social or children's welfare institute and whether or not the child is healthy enough to be adopted.
Finding Policy: The child's picture and location of finding is placed in the newspaper and on posters in the local vicinity for three months. If no legitimate family member comes forward the child is officially put up for adoption and is therefore eligible for International adoption.
In the meantime, the child is placed officially in a welfare institute and then possibly into a foster care program affiliated with that welfare institute.
The CCCWA monitors the adoption process very closely to ensure that children receive adequate care while living in welfare homes (orphanages) and foster homes. Foster care is becoming more popular in China and many welfare homes turn to local foster families to care for the children. The purpose of foster care is to improve the lives of orphaned children and more and more Chinese families are applying to become foster families to give more children the opportunity to receive the benefits of foster care. To uphold strict standards the local Civil Affairs Office and the orphanage work together to supervise the orphan's health and wellbeing within the foster family setting.
Once the child is identified as legible for international adoption their paperwork is filed and the CCCWA will placed their file in process.
Children Available
China Special Needs Waiting Child Program
China's Special Needs Program is where our hearts have always been drawn. They are the children that need us most. Through this wonderful program, we are privileged to locate adoptive parents for children with medical needs. We have worked tirelessly for over 15 years to match adoptive parents with their children from China. Both the International Specialist and the China Waiting Child Advocate and Resource Coordinator have adopted from China personally and daily experience the joy of parenting children from China everyday.
The CCCWA granted our agency Waiting Child status in 2001. Today we receive referrals for these children through the CCCWA, China's Shared List and the new One-to-One Program. Most of the kids assigned are from our partnered One to One Social Welfare Institutes. Learn more about our programs by clicking here.
Many of these children's medical needs may be treated or corrected in the U.S. and simply have not been addressed in the orphanage due to a lack of resources.
Children available for adoption
Special needs children are ready for referral from six months to 13 years of age.
90 percent of kids adopted from China are adopted domestically, meaning they stay in their birth country.  Domestic adoption in China is the most common form of adoption today. The other 10 percent of Chinese adoptions are International families.  In 2013, 3,320 children were adopted from China internationally, 2,696 of those children were adopted by American families.
Most children are between the ages of 3 and older and currently more than 80 percent are boys with correctable special needs, such as cleft lip and palate, heart conditions, and clubbed hands or feet, spina bifida, cerebral palsy, and developmental delays.
Some  of these children already had their conditions surgically corrected, but because they had the condition previously, they remain in the "special needs" program.
Many children are older with special needs children and currently waiting for adoptive families. If a child is about to age out (13 years  of age) then the families' adoption will be  expedited under Chinese law.
Children have a full medical screening ( that includes testing for Hepatitis B and HIV) and social information are provided.
Right NOW there are over 2,000 children on the Shared Agency List of Children with Special Needs waiting for their chance to have a family…to have a future. It is not 20 or 200 children, but 2,000 little individuals who wait on that list. We have always advocated for children with special needs. We know how many personal stories, personal tragedies, personal dreams and personal miracles this number represents.
The Shared Agency List is composed of files very much like those Children's House International has seen in the past….and we all remember how magnificent all those children are and continue to be in their new families!
There are precious boys with cleft palates, energetic toddler boys with limb differences, delightful pre-school aged girls with Hepatitis B, bright school aged boys with visual impairments, and hopeful 8 and 9 year old boys and girls and even pre-teens who are physically healthy, but teetering on the threshold of aging out of adoptive opportunities.
As always in China, most children have been abandoned and information on their birth family's don't exist, which means there is virtually no background or health history available.
"We found our daughter (nine), who was in China, with CHI. We'd adopted twice before with CCAI, who are very good but very different in some major ways though not in others. LOVED working with Heidi and everyone at CHI. And without Stefani and Heidi, we would not have our daughter…that simple. Heidi was easy and straightforward to work with all the way through, and always there (it is quite possible she does not sleep.) We so very much appreciated the flexibility and willing to work with us on travel, we needed to keep it reasonable (very!!!) and to a minimum and we were able to do that. And, when we had the unexpected opportunity for me to take our younger son back to his SWI for a day before we flew on to Nanchang, we were able to do it and CHI's travel folks in China arranged everything, and it was an amazing gift to our son, the only one who was too young at adoption to remember "my China." So, when he met his new sister, he was so solid on who he is as a Chinese person and that was such a gift to them both. And, though our CCAI guides were wonderful and very capable, our CHI guides were more relaxed and had more time to just help us with everyday things besides paperwork and tours."
– Hill Family
Is your child waiting for you on a list somewhere now? Call us for more information 360-383-0623 or email at: inquiry@chiadopt.org
Adoptive Parent Requirements
While your adoption journey may begin today, adoptive parents should understand that adoption is a lifelong commitment. A successful homestudy plays a vital role in helping you prepare to become adoptive parents. Our trained and caring professionals' respect your confidentiality as we work together to educate and create an accurate portrait of you as future adoptive parents. The home study process is an invaluable first step toward parenthood.
Approved Home Study
An approved home study completed by a COA Hague accredited social worker who will ensure that all of the Chinese requirements for families are met in the home study process. The home study begins with adoptive parent education and a thorough evaluation of your family that will include several background clearances, medical evaluations and financial stability. Your home study is the foundation on which USCIS and in country approvals for international adoption are based. They enable adoptive parents to learn, reflect, and prepare for parenting. It involves opening your hearts, minds, and home to a social worker through a series of meetings and gives you the opportunity to ask all the questions you may have as well.
USCIS Immigration Approval
USCIS immigration approval is required for all international adoptions (this includes an FBI fingerprint results). This approval allows your newly adopted child to receive a VISA from the US Embassy and enter the US and become a citizen.
China Adoptive Parent Requirements
Married Couples
Married couples must be at least 30 years of age and the younger parent must be no more than 50 years older than the adopted child.
If it is the first marriage for both the husband and wife, they must be married a minimum of 2 years. (Family waivers may be requested on a case-by-case basis.)
If either the husband or wife has been married previously, their current marriage must be a minimum of 5 years. Up to two divorces each for both the husband and wife may be allowed.
The youngest child in the home must be at least 1 year old at the time the dossier arrives in China.
At least one parent must be in reasonable health and have no medical condition that would limit their ability to parent a child. Severe diseases that affect life expectancy will not be allowed. Medications for serious depression, mania or anxiety may need further medical information. For other medical issues that may be decided on a case-by-case basis, please contact CHI for specific medical issues.
Neither Adoptive Parent may have a BMI (Body Mass Index) of over 40. You can calculate your BMI using this website.
Adoptive Parents must meet the CCCWA yearly income requirements of a minimum of $30,000 for a childless couple or $10,000 per person in the household and an additional $10,000 for the newly adopted child. Another example: a family of four should make a yearly income of $50,000. That is $10,000 each for the four members already in the household plus an additional $10,000 to cover the child to be adopted.
Adoptive Parents must be able to report a minimum net worth of $80,000.This can include your home, all household possessions, computers, jewelry, vehicles, pension's plans, retirement benefits and 401K to name a few examples. Please call our office for more information on what may be included. (Family waivers may be requested on a case-by-case basis.)
Adoptive Parents should have no criminal records. On a case-by-case basis, consideration will be given when either parent meets all of the following conditions: has less than 3 criminal records of slight severity and have resulted in no sever outcomes AND the time of correction has been at least 10 years ago.
China will not allow parents to adopt with any history of domestic violence, sex abuse, child abandonment or abuse.
Adoptive Parents may be accepted on a case-by-case basis with an alcohol conviction if there have been no issues within the past 10 years.
At least one parent MUST travel to China to complete the adoption there. CHI recommends that both parents go as the experience it is truly life changing. Length of stay in China is approximately 11-14 days.
Single Women
Female single applicants are allowed to adopt both non-special focus and special focus children listed on the special Needs System of CCCWA. Male applicants who are well qualified will be considered for older special focus children who are male.
The applicant shall have reached the age of 30 years and the age difference between the child to be adopted and the applicant shall be no more than 45 years.
The applicant shall provide their civil status certificate. Unmarried applicants shall provide certification for being single and non-homosexual; divorced applicants shall provide the divorce certificate of the last marriage; and widowed applicants shall provide the death certificate of their ex-spouse.
Applicants shall have clear indication of willingness to appoint opposite gender role models for the adopted child.
Applicants shall be qualified personally and socially for a child and have wide social and family supporting network which can provide assistance any time.
Guardians appointed by the applicants shall provide written statement as consent to act as the guardian of the adopted child.
Applicants shall meet the health requirements provided by the CCCWA.
Applicants shall be law abiding with no criminal records, and have good moral quality and conduct.
The family annual income shall reach $10,000 per family member, including the prospective adoptee and the family net assets value should reach $100,000.
The applicant shall have good medical insurance which can cover the medical expense of the adopted child.
Applicants shall be experienced in child caring or be occupied in child-related fields, such as doctor, nurse, teacher, child psychological counselor, etc. It's best that the applicants have already had successful experience in caring for special needs children. (Family waivers may be requested on a case-by-case basis.)
The number of children in the applicant's family under the age of 18 years shall be no more than two, and the youngest one should have reached the age of 6 years old. (Family waivers may be requested on a case-by-case basis.)
Travel Process
The country requires that one parent travel to China to bring their child home. We strongly encourage both adoptive parents to travel as it truly is a life changing experience and one you can never duplicate.
We have worked with the same travel partner since 1995. We are proud to say our travel providers are professional and well-versed in adoption procedure and will make sure that all necessary steps are completed smoothly. Once you exit the plane, our travel provider will assist you during your entire stay in China.
What to Expect from Your Travel Partner
A complete itinerary is reviewed with your international adoption specialist and case manager and given to families before they depart.
We have a long-term relationship with our travel partners which allows our families to have personalized or small travel groups at an affordable price.
This allows families more flexibility to tailor adoption trips to the personal preferences of each adoptive family.
And you won't need to worry about being alone in China; the guides will help you through every stage of your stay.
We help with the following services:
Arranging meetings with the relative departments necessary to complete the adoption (civil affairs, notary bureau, and social welfare institutions).
Planning the schedules for visiting adoptive families including cross-country and local transportation, airplanes, trains, buses, and personal drivers.
Arranging accommodations and meals.
Providing a guide in the province to assist with adoption formalities and paperwork, sightseeing, and any requested shopping.
Providing a guide in Guangzhou to assist with consulate paperwork, medical exams, and visa issuance, as well as any desired sightseeing or shopping.
Providing translators for adoptive families throughout their entire stay in China.
Except for your international flights, all of your travel will be arranged by our in-China travel provider. CHI has used the same China Travel Service provider since the outset of our China adoption program.
Visiting your child's Social Welfare Institute (SWI)
Whenever possible, our travel providers are more than happy to arrange a visit to your child's Social Welfare Institute. However, please remember that your child's SWI may not be open to the public, or it may be too far away from the provincial capital where you will be staying, so a visit may not be an option for you.
General Travel Process Timeline
Travel Approval (TA) is issued by the CCCWA and you have three months to travel to China. If you are unable to travel during that time span, Children's House International must contact the CCCWA on your behalf and let them know why there has been a delay.
Once we receive that wonderful TA we go to work requesting your U.S. Consulate appointment, since that is the last thing you will do before you return home with your child. Usually these dates are 2-6 weeks out depending on the time of year and both US and Chinese holidays. When we've confirmed your Consulate appointment we request your child's adoption dates in province and away you go on the most incredible journey of your life.
Sightseeing and Touring in China
Many people want to spend a few days at the beginning of their trip in Beijing, and if this is something that interests you, then we highly recommend it. After all, this may be your last chance to enjoy some rest and relaxation for quite awhile!
It's also a fantastic opportunity to experience first-hand the culture and history of your child's homeland. You are welcome to arrange your own tours and sightseeing expeditions or you may request our travel provider's assistance who would be more than happy to help arrange tours of the major sightseeing venues, such as the Great Wall, the Forbidden City, the Temple of Heaven, and Tiananmen Square.
The guides are knowledgeable about the local area and serve competently as sightseeing guides. If you have specific shopping stops you would like to make or places you would like to visit, you are welcome to include those requests as we finalize your travel plans. Our travel providers always try to accommodate such requests.
However, because the primary focus of their business is international adoption, they don't have the resources to expend on arranging elaborate, detailed touring itineraries. If there is something you would like to see or do, don't hesitate to request this during your pre-travel arrangements and we will let you know if it is feasible.

"I have used four different agencies for 8 adoptions (all China)..I can tell you that CHI has the most dedicated staff I know. They have a superior staff in China – especially Guangzhou staff. Fees are comparable to others and they work hard to try to get you what you need when you need it. You will find that much of an adoption is out of your control….Its hard to live through and there is nothing better than a staff that cares and is empathetic…as well as THIS group to support you in times of ups and downs!! You can't go wrong with CHI."
– Rumbaugh Family
Waiting Children
Waiting… waiting… waiting… why are these children without families? They are available for international adoption for many reasons. This is most often due to their birth family's inability to parent based on poverty, illness and/or death of one or both parents. Poverty worldwide creates the need for international adoption, but it is not the only reason. Education is another common factor. In many countries, birth control is not widely offered nor is it taught in the family, community or in school. Birth mothers also can lack education on how to parent a child or have the capability to earn a living wage to support the child. So education can play a large part in children becoming available for international adoption.
In some situations, when a birth mother does become pregnant she may be shunned by both her family and her community. Many times this leads to desperate situations that force a birth parent to either abandon or relinquish their child.
Sadly, there are other factors that create orphans; war, world-wide famine, drought, and in some countries the AIDS epidemic have also created a need for adoptive parents.
There are over 2000 children waiting on the China Shared List. To learn more about the children that CHI is currently advocating for please go to Asia Waiting Children "A" thru "K", or Asia Waiting Children "L" thru "Z", or contact Nina at: ninat@chiadopt.org
Country Facts
Official Name: Peoples Republic of China
Capital: Beijing, which has a population of 11 million people.
Location: Asia, bordered by Russia, India, Afghanistan, Bhutan, Myanmar, Kazakhstan, North Korea, Kyrgyzstan, Laos, Macau, Mongolia, Nepal, Pakistan, Tajikistan, and Vietnam.
Population: Currently approximately 1.35 Billion people call China home. That's about one fifth of the world's entire population, in a land area of 3,705,407 square miles , which is slightly smaller than the United States.
Government: China is a Communist State. The current President of China and General Secretary of the Communist Party is Xi Jinping. The Premier is Li Keqiang.
Currency: Chinese Money is called Renminbi (RMB), which means "People's Currency". The popular unit of RMB is Yuan, (CNY). The official exchange rate between U.S. Dollar and Renminbi Yuan currently is about 1 : 8.3 (1.00 Dollar = 8.30 Yuan).
Language: China's official language is Mandarin, though there are dozens of other dialects spoken within China as well. Some of the most popular are Wu, Min, Cantonese, Jin, Xiang, Hakka and Gan.
Climate: Extremely diverse, from subarctic in the Northern regions to tropical in the South.
Products: Rice, wheat, potatoes, corn, peanuts, tea, iron, steel, aluminum, petroleum; electronics, shoes, textiles, toys, cement, chemicals and vehicles.
Food: Throughout China, noodles, rice, grains, or tofu are the basis of most meals. Each region then relies on the food grown nearby for variety. Vegetables and sauces provide much of the flavor, since meat is very expensive.
Names: The order used in Chinese names is as follows: family name goes first, followed by first and middle name. For instance, if a person's first name is Mei, middle name is Cheng and last name is Wu, in China his/her full name would be Wu Mei Cheng.
Inventions
The Chinese culture has been a source of great innovation throughout the centuries. Notable inventions attributed to China include: The bristle toothbrush, cast iron, chopsticks, the compass, the crossbow, dominoes, fireworks, the fishing reel, football (originally known as "cuju"), gunpowder, hand grenades, ice cream, incense, India ink, the iron plow, kites, mechanical clocks, nail polish, paper, paper cups, paper envelopes, paper lanterns, paper money, paper napkins, playing cards, printing, restaurant menus, seismometer, silk, suspension bridges, tea, teapots, tofu, toilet paper (originally only for emperors), the water wheel, and wrapping paper!
China's Infamous One-Child Policy
The Chinese government has long been concerned about overpopulation. This concern led to the introduction of a "one-child" policy in 1979. Families were allowed to have only one child, and if a woman were to get pregnant a second time, risked forced abortion and sterilization. A cultural preference for boys resulted in a disdain for the birth of girls. They faced abortion, infanticide, neglect and abandonment. Many of the girls who survived were unregistered, not given birth certificates, and as a result, legally did not exist. Termed heihaizi, or "black children" in China, those born outside the one-child policy and thus unregistered were ineligible for public services such as health care, education or even protection under the law.
The abandonment of many of these girls (despite it being illegal to abandon a child in China) resulted in their placement in social welfare institutions, and ultimately being made available for adoption to families from other countries, primarily the US. This was the cause of the huge rise in the adoption of baby girls from China in the 1980s and early 90s.
As one could logically predict, the outcome of this policy was a huge gender imbalance. The latest estimates claim there are currently 32 million more boys than girls in China! As males born during this era approach marrying age, they are finding few prospects. Hence, the country has relaxed its rule (in late 2015) and is now allowing families to have two children. They have also made a greater effort to retain some of their "missing girls", which has changed the face of adoption in China. Rather than the masses of young girls that used to be available, we are now seeing more boys, older children, children with special needs and sibling groups.