China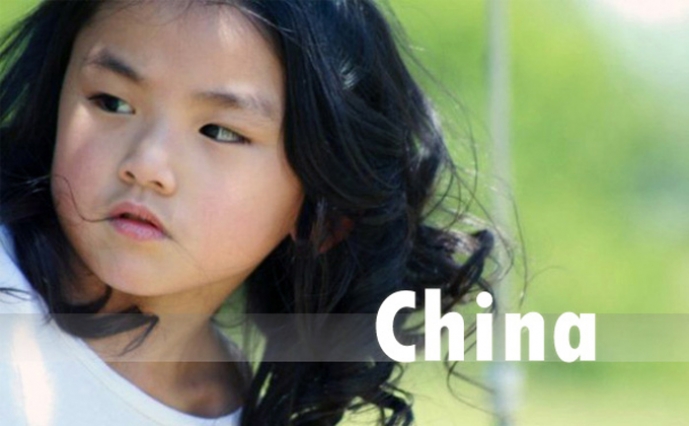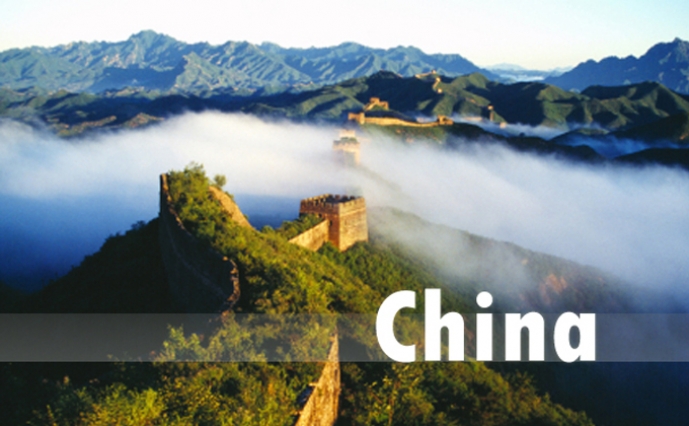 Note: None of the children seen on this page are available for adoption.
Our China Adoption Program
We are proud to say that shortly after China opened its doors to international adoption in 1995, Children's House International was accepted as a registered international adoption agency. Our China adoption program has a long standing history of commitment to children and their adoptive families. We pride ourselves on advocating for children who have the smallest of voices, but need us the most!
Strong commitment to finding appropriate families for children with Special Needs
Over 1000 children who have health issues and special needs have been placed into forever families.
Humanitarian support for programs sponsoring medical intervention and care for children remaining in China.
The China Center for Children's Welfare and Adoption (CCCWA) has granted our agency One-to-One recognition which allows us to work in direct partnership with multiple orphanages.
We empower children and bestow hope. Join us as we continue to advocate for children who need their voices heard. Each of us plays an integral role in helping these children. Please join our Facebook group to learn more and share your experiences about parenting a Chinese child with special needs. Search "CHI Waiting Children" and click join!
TOGETHER WE CAN CHANGE LIVES!!!

It is important to us to take the time to talk to each family about different special needs making sure they have the necessary resources to meet the child's needs. As an agency, we understand the fears, hopes, anxieties, and dreams of adopting a child with special needs. We are ready to take this journey with adoptive families as they begin one of the most profound experiences of their lives.
Adoption Forms and Fees
For more information, including our sample application, agency retainer agreement and financial agreements and statistical information click here.
For more information, email: inquiry@chiadopt.org


China Adoption Process
China's International Adoption Program is considered one of the best worldwide because of the strict guidelines it has established to protect its children. The Ministry of Civil Affairs is the Provincial level department that legislates all matters of social welfare in China. In 1979, the Chinese government implemented a one-child policy in an effort to control population growth. In Late 2015, China relaxed their strict stance on the one-child policy, allowing married couples to now have two children. Despite this change, a vast number of children are still being abandoned throughout China and continue to be in need of families.
The China Centre for Children's Welfare and Adoption (CCCWA) is the central governing authority that oversees all international adoptions in China. For more than 20 years they have established a relatively
stable procedure for working with international adoptive families. Orphanages and adoption agencies must be approved and registered with the CCCWA to place Chinese orphans.
All children are referred to families after their paperwork is completed and registered with the CCCWA.
For more information email: inquiry@chiadopt.org

Waiting Children
Waiting… waiting… waiting… why are these children without families? Lack of access to medical care is a major reason why children are currently abandoned and in need of adoption in China. Birth parents may not be able to provide the necessary emotional or medical care for their child with special needs and abandon the child so the government can provide that. Making an adoption plan for a child is not allowed in China so abandonment becomes the chosen option.
China's Infamous One-Child Policy
The Chinese government has long been concerned about overpopulation. This concern led to the introduction of a "one-child" policy in 1979. Families were allowed to have only one child, and if a woman were to get pregnant a second time, risked forced abortion and sterilization. A cultural preference for boys resulted in a disdain for the birth of girls. They faced abortion, infanticide, neglect and abandonment. Many of the girls who survived were unregistered, not given birth certificates, and as a result, legally did not exist. Termed heihaizi, or "black children" in China, those born outside the one-child policy and thus unregistered were ineligible for public services such as health care, education or even protection under the law.
The abandonment of many of these girls (despite it being illegal to abandon a child in China) resulted in their placement in social welfare institutions, and ultimately being prepared for adoption to families from other countries, primarily the US. This was the cause of the huge rise in the adoption of baby girls from China in the1990's.
As one could logically predict, the outcome of this policy was a huge gender imbalance. The latest estimates claim there are currently 32 million more boys than girls in China! As males born during this era approach marrying age, they are finding few prospects. Hence, the country has relaxed its rule (in late 2015) and is now allowing families to have two children. They have also made a greater effort to retain some of their "missing girls", which has changed the face of adoption in China. Rather than the masses of young girls that used to be waiting for adoption, we are now seeing more boys, older children, and children with special needs.
China's Special Needs Program is where our hearts have always been drawn. These are the children that depend on us most. Through this life altering program, we are privileged to find adoptive parents for children with special needs. We have worked tirelessly for over 20 years to match adoptive parents with their children from China. Children's House International was granted permission to place Waiting Children in 2001 by the CCCWA. We receive assignments for children through the One-to-One Program, directly from the CCCWA, and through the Shared List. Most of our children are assigned to us from our partnered One to One Children's Welfare Institutes.
Many of these children's special needs can be treated or corrected in the U.S. and simply have not been addressed in the orphanage due to a lack of resources. Other needs might be life-long and require varying amounts of management and treatment.
Domestic adoption in China is the most common form of adoption today. Most children registered for inter-country adoption have a medical issue or special need and were not able to be adopted domestically.
In 2015 there were 2,354 Chinese children adopted by American families. The majority of these children were under 5 years of age. Children are between the ages of 1 and 13 years old at the time of referral. Chinese adoption law requires a child to be under 14 years old to be eligible for adoption. 70% of the children currently waiting for families in China are boys.
In most cases, these children have been abandoned making background information and health history of their birth families unavailable. Children can live in a Children's Welfare Institution, a group, or in a foster home. Currently there are nearly 1,000 children on the Shared Agency List of Children with Special Needs waiting for their chance to have a permanent family. We have always advocated for children with special needs and know how many personal stories, personal tragedies, personal dreams and personal miracles this number represent.
Call us for more information 360-383-0623 or email at: inquiry@chiadopt.org

China Adoptive Parent Requirements
In addition to being found suitable and eligible to adopt by USCIS, prospective adoptive parents (PAPs) seeking to adopt a child from China must meet the following requirements imposed by China:
Residency: China does not require PAPs to reside in China for a specified period prior to completing an adoption. However, in order to finalize an adoption, at least one adopting parent must travel to China to execute the required documents in person before the appropriate Chinese authorities. If only one member of an adopting married couple travels to China, that person must have in his/her possession a power of attorney from the other spouse, notarized and authenticated by the Chinese Embassy in Washington or one of the Chinese Consulates General elsewhere in the United States.
Physical/Mental Health: PAPS must be physically and mentally fit, with none of the following conditions:
HIV, AIDS, or an infectious disease that is actively contagious;
Mental disability;
Blind in both eyes, and blind in either eye or having impaired vision that is uncorrected by a corrective device.
Hearing loss in both ears or loss of language function (those adopting children with hearing or language function loss are exempted from this requirement);
Non-function or dysfunction of limbs or trunk caused by impairment, incomplete limbs, paralysis or deformation;
Severe facial deformation;
Severe diseases that require long-term treatment and that may affect life expectancy, including malignant tumors, lupus, nephrosis, epilepsy, and multiple sclerosis;
Major organ transplant within ten years, China may consider an exemption to this restriction for couples in which one spouse had a transplant within 10 years but has recovered to a normal daily life;
Schizophrenia; Severe mental disorders, including depression, mania, or anxiety neurosis; and
Body Mass Index (BMI) of 40 or more.
The Chinese Central Authority will consider the occupation and lifestyle of prospective adoptive parents to determine whether the PAPs will be available and able to take care of the child that they seek to refer. PAPs must have a history of honorable behavior and good moral character, and must not have a criminal record, including without evidence of:
Domestic violence, sexual abuse, abandonment, or abuse of children; even if not arrested or convicted;
Recreational drug use and those with substance abuse histories; including opium, morphine (unless medically administered), marijuana, cocaine, heroin, methamphetamine, etc. Note that PAPs will be required to provide information regarding prescription medications to the Chinese central authority so that it may evaluate eligibility of the PAPs on a case-by-case basis.
Alcohol abuse, unless the individual can show she/he has been sober for at least ten years.
PAPs must be high school graduates or have vocational training equivalent to a high school
Income
China requires an adopting family's annual income equal at least $10,000 for each family member in the household (including the child to be adopted). China requires married PAPs to have a net worth of at least $80,000. The calculation of annual income should exclude sources such as a relief fund, pension, disability benefits, or foster care subsidy. China's central authority may waive China's annual income and net worth requirements in cases where the family's income and net worth are above the average local living standard of the jurisdiction of residence, and the PAPs can provide valid certification to that effect.
Married Couple Requirements
Age of Adopting Parents: The minimum age for PAPs to adopt from China is 30. China will allow married PAPs over 50 years of age to adopt a child. The age difference between the child and the younger spouse should, however, be no more than 50 years.
Marriage: Chinese law permits intercountry adoption by married heterosexual couples. At this time, China does not permit lesbian, gay, bi-sexual, transgendered, or intersex (LGBTI) individuals or same-sex couples to adopt. Married couples must adopt jointly. In addition, they must have been married at least two years; if either spouse has previously divorced, the couple must have been married at least five years. China does not consider individuals who have been divorced two or more times to be eligible to adopt.
Single Men and Women
Single applicants must qualify with the same requirements for married couples with additional requirements specific to age, income, and family environment.
Female single applicants are allowed to adopt both non-special focus and special focus children designated children. Single male applicants who are well qualified will be considered for older boys with a special focus designation.
The applicant shall have reached the age of 30 years and the age difference between the child to be adopted and the applicant shall be no more than 45 years. (Upper age limit may be waived by the CCCWA on a case by case basis)
At this time, China does not permit lesbian, gay, bi-sexual, transgendered, or intersex (LGBTI) individuals or same-sex couples to adopt. The applicant shall provide a Civil Status Certificate attesting that they are single and non-homosexual; divorced applicants shall provide the divorce certificate of the last marriage; and widowed applicants shall provide the death certificate of their deceased spouse.
Applicants shall be qualified personally and socially to parent a child and have wide social and family supporting network which can provide assistance at any time. They must also show willingness to appoint opposite gender role models for the adopted child.
Guardians appointed by the applicants shall provide written statement as consent to act as the guardian of the adopted child.
Applicants shall meet the health requirements provided by the CCCWA.
Applicants shall be law abiding with no criminal records, and have good moral quality and conduct.
The family annual income shall reach $10,000 per family member, including the prospective adoptee and the family net assets value should amount to at least $100,000.
The applicant shall have good medical insurance which can cover the medical expense of the adopted child.
Applicants shall be experienced in child caring or be occupied in child-related fields, such as doctor, nurse, teacher, child psychological counselor, etc. It's best that the applicants have already had successful experience in caring for special needs children.
The number of children in the applicant's family under the age of 18 years shall be no more than two, and the youngest one should have reached the age of 6 years old.
Note: Applications from individuals with past criminal records will be considered on a case-by-case basis if the individual has three or fewer minor criminal violations that did not result in severe outcomes (none in the last ten years) and five or fewer traffic violations with no severe outcomes. The prospective parents must demonstrate the ability to provide a safe family environment capable of meeting the needs of a child placed for adoption and providing for her/his development, and an understanding of the special risks (including potential diseases, developmental delays, and post-placement maladjustment) that could come with inter-country adoption.

Travel Process
China adoption requires that at least one parent travel to China to bring their child home. We strongly encourage both adoptive parents to travel as it truly is a life changing experience and one you can never duplicate. China requires one trip of 10-14 days to complete an adoption.
We have used the same China travel service provider since the outset of our China adoption program and are proud to say our travel providers are professional and well-versed in adoption procedure. Once you exit the plane, our travel providers will assist you with your adoption process during your entire stay in China. Except for your international flights, all of your travel will be arranged by our in-China travel provider.
Our long-term relationship with our travel partner allows our families to have personalized or small travel groups at an affordable price. This gives families more flexibility to tailor adoption trips to the personal preferences of each adoptive family. Families are not required to wait to travel with a group. You won't need to worry about being alone in China as our family adoption assistants will help you through every stage of your stay.

Country Facts
Official Name: People's Republic of China
Capital: Beijing, which has a population of 11 million people.
Location: Asia, bordered by Russia, India, Afghanistan, Bhutan, Myanmar, Kazakhstan, North Korea, Kyrgyzstan, Laos, Macau, Mongolia, Nepal, Pakistan, Tajikistan, and Vietnam.
Population: Currently approximately 1.35 Billion people call China home. That's about one fifth of the world's entire population, in a land area of 3,705,407 square miles, which is slightly smaller than the United States.
Government: China is a Communist State.
Currency: Chinese Money is called Renminbi (RMB), which means "People's Currency". The popular unit of RMB is Yuan, (CNY). The official exchange rate between U.S. Dollar and Renminbi Yuan currently is about 1: 6.60 (1.00 Dollar = 6.60 Yuan).
Language: China's official language is Mandarin, though there are dozens of other dialects spoken within China as well. Some of the most popular are Wu, Min, Cantonese, Jin, Xiang, Hakka and Gan.
Climate: Extremely diverse, from subarctic in the Northern regions to tropical in the South.
Products: Rice, wheat, potatoes, corn, peanuts, tea, iron, steel, aluminum, petroleum; electronics, shoes, textiles, toys, cement, chemicals and vehicles.
Food: Throughout China, noodles, rice, grains, or tofu are the basis of most meals. Each region then relies on the food grown nearby for variety. Vegetables and sauces provide much of the flavor, since meat is very expensive.
Names: The order used in Chinese names is as follows: family name goes first, followed by first and middle name. For instance, if a person's first name is Mei, middle name is Cheng and last name is Wu, in China his/her full name would be Wu Mei Cheng.
Inventions: The Chinese culture has been a source of great innovation throughout the centuries. Notable inventions attributed to China include: The bristle toothbrush, cast iron, chopsticks, the compass, the crossbow, dominoes, fireworks, the fishing reel, football (originally known as "cuju"), gunpowder, hand grenades, ice cream, incense, India ink, the iron plow, kites, mechanical clocks, nail polish, paper, paper cups, paper envelopes, paper lanterns, paper money, paper napkins, playing cards, printing, restaurant menus, seismometer, silk, suspension bridges, tea, teapots, tofu, toilet paper (originally only for emperors), the water wheel, and wrapping paper!
About the One to One Program
The CCCWA has granted our agency One-to- One recognition which allows us to provide humanitarian aid to six partnership orphanages. This may include education and staff training, purchasing medical equipment and assisting with the costs of medical care for the children. The purpose of the One to One program is to help the children live a better life regardless of their adoptability. The vast majority of children living in care in China never become eligible for international adoption. The One-to- One program is of the most benefit to the children who live their entire lives in institutional care. Children's House International holds current partnerships with orphanages in Zibo, Linyi, Xi'an, Lanzhou, Zoazhaung and Wenzhou.