Bulgaria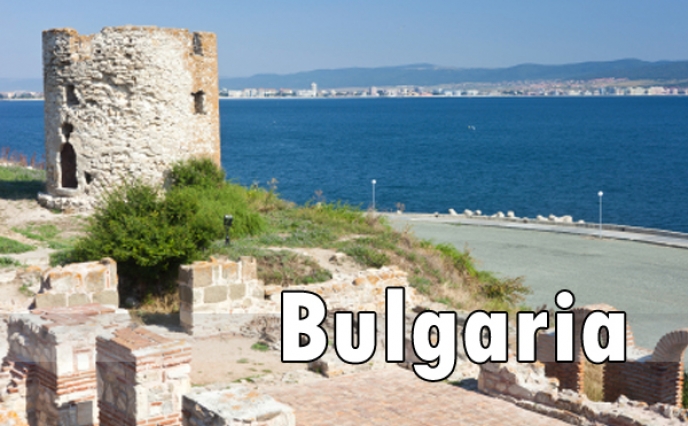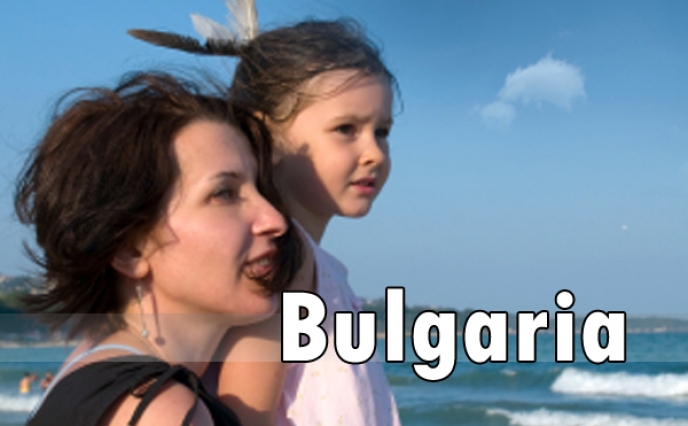 Note: None of the children seen on this page are available for adoption.
CHI's Bulgaria Adoption History
Children's House International has worked in Bulgaria since the mid 1990's. As the government evolved and changed their international adoption processes or closed for periods of time, Children's House stayed involved and in communication with the authorities in order to best help the children. The Executive Director continuously makes trips to Bulgaria in order to maintain positive relationships. Children's House has agreements with several foundations which are approved by the Bulgarian Government to assist in processing the adoption needs of the children living there. We feel privileged that we get to help many waiting Bulgarian children find their forever families. We are anxious to help answer any questions you may have about this program.
Why Children's House International?
We value the relationships we cultivate with our families. Each staff member strives to create a bond of trust with each and every family. Adoption is an emotional, exciting and personal journey. We want to be there cheering in times of excitement and help you in times of stress. For over 40 years, Children's House International has had programs worldwide and acquired experience in International adoption. We have been working in Bulgaria for over 20 years (when their program first opened) and have built great relationships with the Ministry of Bulgaria.
Adoption Forms and Fees
For more information including our application, agency retainer agreement and financial agreements and statistical information on: the number of adoption placements per year for the prior 3 calendar years, the number of placements that remain intact, the number of families who apply to adopt each year, and the number of waiting children eligible for adoption,
click here
.
Adoption Process
The steps below give a quick overview of what is required:
Apply to Children's House International Bulgaria Program
Complete home study process with CHI social worker or local Hague approved home study agency
Submit approved home study
Apply for I800A CIS approval
Begin compiling Bulgarian Dossier (file)
Obtain Apostille seals on Dossier Documents (see CHI for directions)
Your home study and CIS approval along with complete dossier must be sent to CHI and we will then send your file to Bulgaria. Once your completed dossier is sent to Bulgaria it can take about one month for translations and then about one month to obtain committee approval. If adopting a waiting child, the referral will come after approval. Referrals can come anytime after that. Waiting children referrals can be immediate; non-waiting children referrals may take about 6 to 48 months or longer depending on the characteristics of the children desired. The shorter end of the referral times most often occur when families are open to older children, large sibling groups or special needs children. Once you receive your referral. You will have 2 weeks to ask questions and speak to an international adoption doctor concerning the health issues.
Once the family receives the official referral they will be traveling to country for their first trip to meet the child/ren. You will stay for 5-7 days in Bulgaria for this process. This is a wonderful opportunity to meet and spend time with the child referred before you make your final decision of whether to continue with the adoption or not.This will also help you better prepare for your child's arrival when the process is completed, roughly 4-6 months after your first trip. One or both parents will be required to make the first trip to meet the child referred.  After the trip, our foundation in Bulgaria will handle the legal matters and court date, and you will not be required to be present. The "pickup" trip usually involves a 10 – 12 day stay in Bulgaria to complete the process; this involves issuing the child's passport, medical approval and embassy approval. After the embassy issues the child's visa the family is allowed to leave the country and return home!.
Please see "travel" for information regarding information on the trips required and details.
Children Waiting For Families
Bulgarian children waiting for forever families are going to be between the ages of 18 months to 15 years old, including both boys and girls. The majority of the children waiting are children with medical needs, sibling groups, or older children. Children may be living in professional foster families or orphanages and are located across the country. Children become available for adoption through a number of circumstances: abandonment, death of both birth parents, or when the birth parents relinquish their rights. Since most of these children have a mix of ethnic and minority backgrounds including Gypsy, Turkish, and Bulgarian, they are often passed over for adoption by Bulgarian families. Families can decide to adopt a 'waiting child' who CHI is currently advocating for or go the 'traditional route' and submit their dossier to country and wait for the referral of a child. The 'waiting children' are all going to have some sort of special need or medical diagnosis, be a sibling group, or an older child. To view the children we are currently advocating for you can request to be part of our Eastern Europe Adoption Facebook Group. Families are able to be matched with a waiting child at the very beginning of the process by the Ministry of Justice (MOJ).  For the traditional route, referral times can take anywhere from 6-60 months but also depends on the parameters of the child or children you are open to. Families can request a completely healthy child at time of referral but for children under 5 it is going to take at least 4 to 5 years to receive a referral. A referral is accompanied with a medical history and pictures of the child, if available. The family is encouraged to seek professional medical opinions on the referral information of the child. Once a referral is presented to a family, they have 2 weeks to make their decision. We will then inform the MOJ in Bulgaria about their decision.
Adoptive Parent Requirements
While your adoption journey may begin today, adoptive parents should understand that adoption is a lifelong commitment. A successful homestudy plays a vital role in helping on your preparation to become adoptive parents. Our trained and caring professionals' respect your confidentiality as we work together to educate and create an accurate portrait of you as future adoptive parents. The home study is an invaluable first step toward parenthood.
Approved Home Study
An approved home study completed by a COA Hague accredited social worker who will ensure all US and Bulgarian requirements for families are met in the home study process. The home study begins with adoptive parent education and a thorough evaluation of your family that will include several background clearances, medical evaluations and financial stability. our home study is the foundation on which USCIS and in country approvals for international adoption are based. They enable adoptive parents to learn, reflect, and prepare for parenting. It involves opening your hearts, minds, and home to a social worker through a series of meetings and gives you the opportunity to ask all the questions you may have as well.
USCIS Immigration Approval
USCIS immigration approval is required for all international adoptions (this includes an FBI fingerprint clearance). This approval allows your newly adopted child to receive a VISA from the US Embassy and enter the US and become a citizen. You will use the I800A application for your CIS adoption process.
Bulgarian Adoptive Parent Requirements
Single women and single men are allowed.
Parents should be 21 years of age or older; USCIS requirements are at least 25 years of age if single.
While there is no legislation in Bulgaria preventing older couples from adopting, the Central Authority follows the guideline of placing children with no more than 50 years' difference in age from the younger parent in a couple.  The older parent may be no more than 55 years older than the child.
In the case of single adopters, the prospective parent should be no more than 50 years older than the child.
Two trips are required; the first trip is 6-7 days and the second trip is 10-12 days; these trips are 4-6 months apart.
A list of documentation will be provided upon entering the program
Travel Process
Adopting from Bulgaria is a two trip Process: Our foundation representatives will assist you in transportation needs and help you with each step of the adoption process while you are in Bulgaria. Trip 1 The first trip will be 5-7 days long.  Families will be able to visit with their child/ren for 5 business days.  Usually families need to arrive on the weekend and be ready to travel to the child's location on Monday.  Mid-week, families will be asked if they would like to proceed with the adoption and if they do they will sign papers with the foundation on Friday (or end of the 5 days). Time in between trips is generally 4-6 months Trip 2 When families arrive on the second trip the child/ren will be legally their child/ren!  They will pick up their child and at this point already have their updated birth certificate and adoption decree.  Then families need to apply for their child's passport. After the passport is obtained, the child will have their medical appointment completed by an Embassy approved doctor. The final step is the Embassy interview to obtain the child's visa. Once all of these steps have been completed families will return home as a new forever family!
Country Facts
Bulgaria is a wonderful place, with a fascinating history and culture. An Eastern European country, Bulgaria is located on the Balkan Peninsula and forms a bridge between Europe and Asia.  Bulgaria borders Romania, Greece, Turkey and shares a coastline with the Black Sea.  The resort town of Varna on the opposite side is a popular Black Sea coastal resort town catering to local and European tourists. The city of Sofia, in the West part of the country, is Bulgaria's capital.  It's larger cities are quite sophisticated by European standards while its smaller more remote towns and farming villages give the feel of a time long ago. The primary religion of Bulgaria is Orthodox. Since emerging from the "Iron Curtain" in the early 90's, Bulgaria has been working to position itself in the world economy and has had membership in the EU since 2007.
Fast Facts about Bulgaria
Information taken from:
National Geographic: Bulgaria Facts
Literacy rate: 92%
Average life expectancy: 72
Body language: Bulgarians shake their heads for 'yes' and nod for 'no'
Area: 110,910 sq km
Capital: Sofia; 1,076,000
Religion: Bulgarian Orthodox, Muslim
Currency: Lev
Population: 7,741,000
GDP per capita: US$6,500
Export: Bulgaria produces 70% of the world's rose oil
This CD consists of approximately 136 complete phrases and individual words, each spoken by Miro and Maria Kenarov in Bulgarian and then in English. Miro is from Varna, Bulgaria and speaks with that regional dialect/accent. Maria is from Sofia and speaks with the heavier more typical "Bulgarian accent." The CD is paced so that you can rehearse the phrases immediately after hearing each one. "CHI has been an amazing agency to work with.  The Case Managers are very knowledgeable about the Bulgaria program and extremely helpful.  The Bulgaria program has been very easy to work through. We are doing our first adoption and when we adopt again we will defiantly be using CHI!"  ~Polmateer family ~
Links